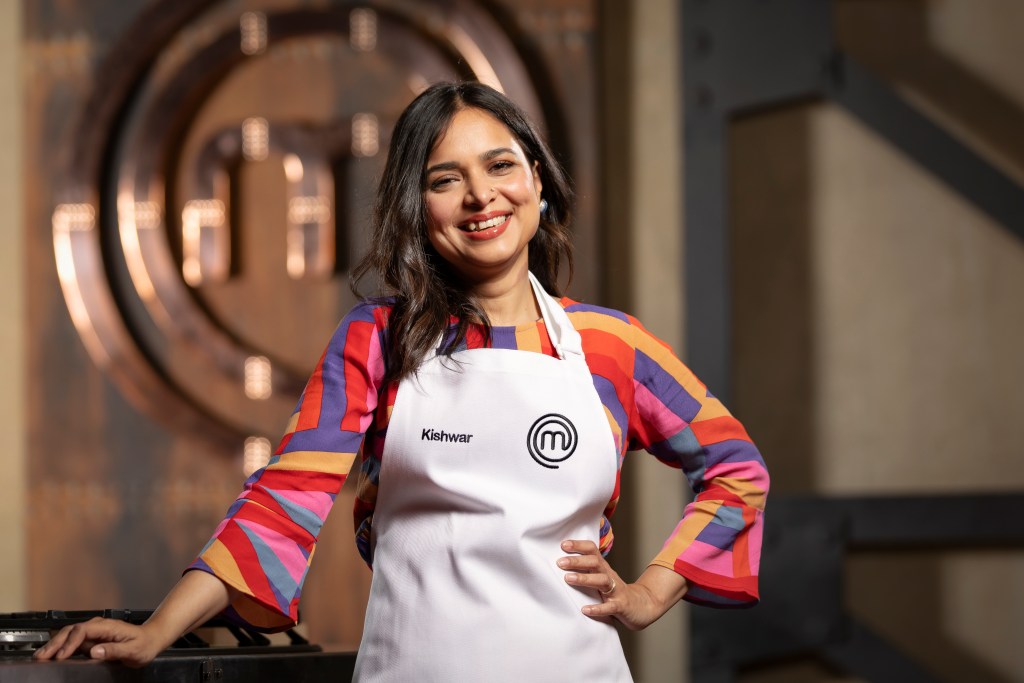 Her injury has remained a mystery up until now, with the cooking show contestant finally revealing the story behind the mishap.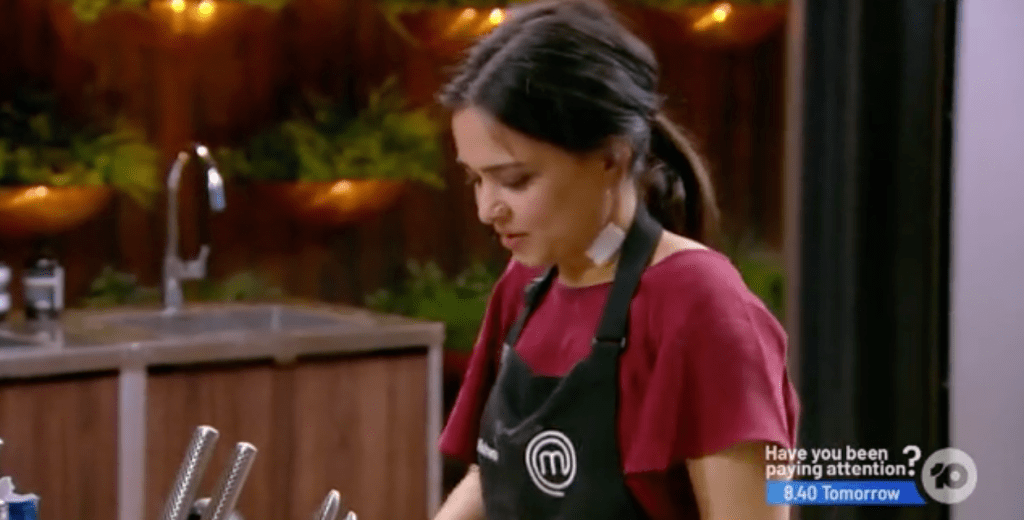 "It's probably time to rip the bandaid off, so to speak!" Kishwar told Draw Your Box.
Explaining the injury was not kitchen-related at all, she said she actually hurt herself while in the hair and makeup chair.
"We had a promotional shoot and I tried to get a little fancy with a curling iron and seared my neck," she revealed. "It was actually worse than the oil splatters, burns, cuts and any other kitchen injury this job comes with. "
Kishwar sent social media into a spin in early May when she sported the bandage on her neck during an episode.
Her dishes have been a crowd pleaser amongst the judges this season, with Bengali flavours at the centre of many of her creations.
Speaking about the importance of representing her culture's cuisine on screen, Kishwar said she only needed to turn to her family to answer that.
"When I feel like being away from my kids and family is just too hard, I always come back to how much it would mean to children my son's age to see a Bengali cook on prime time television," she told Draw Your Box.
"I never got to see my food cooked by someone who looks like me in the media. So it is really important to me to always give 110% and cook Bengali food whenever it fits the brief."
MasterChef Australia continues on Sunday at 7:30pm on Channel 10.