Pakistani television director Kashif Nisar's current trip to Australia is special. Not only is it his first time Down Under, but he's here to celebrate the world premiere of his web series, The Pink Shirt, at SXSW Sydney.
The eight-part series, starring Sajal Aly and Wahaj Ali, is the only South Asian web series to air during what is the first SXSW festival outside of Austin, Texas. Nisar says the enormity of this is not lost on him.
"Honestly speaking, initially it came as a state of disbelief," Nisar told Draw Your Box about the moment he heard that The Pink Shirt would hold its first-ever screening in Australia of all places. Describing his emotions as "a great feeling of pride and gratefulness", he said this "is a landmark for the team" who've worked very hard to create a series that dares to push the boundaries.
The show revolves around the journey of Sophia (Aly) and Umer (Ali), who are stuck in respective toxic relationships only to discover an alluring intensity for each other. Audiences see them navigate these feelings as they embark on a transformative journey towards love that mends them as people.
Toxicity in relationships is not often discussed in many South Asian communities. Whether it be domestic violence, infidelity, mental health or emotions in general, so many of us have been discouraged from speaking up about issues that may arise in marriages or other relationships. The Pink Shirt doesn't shy away from having important conversations about issues like these.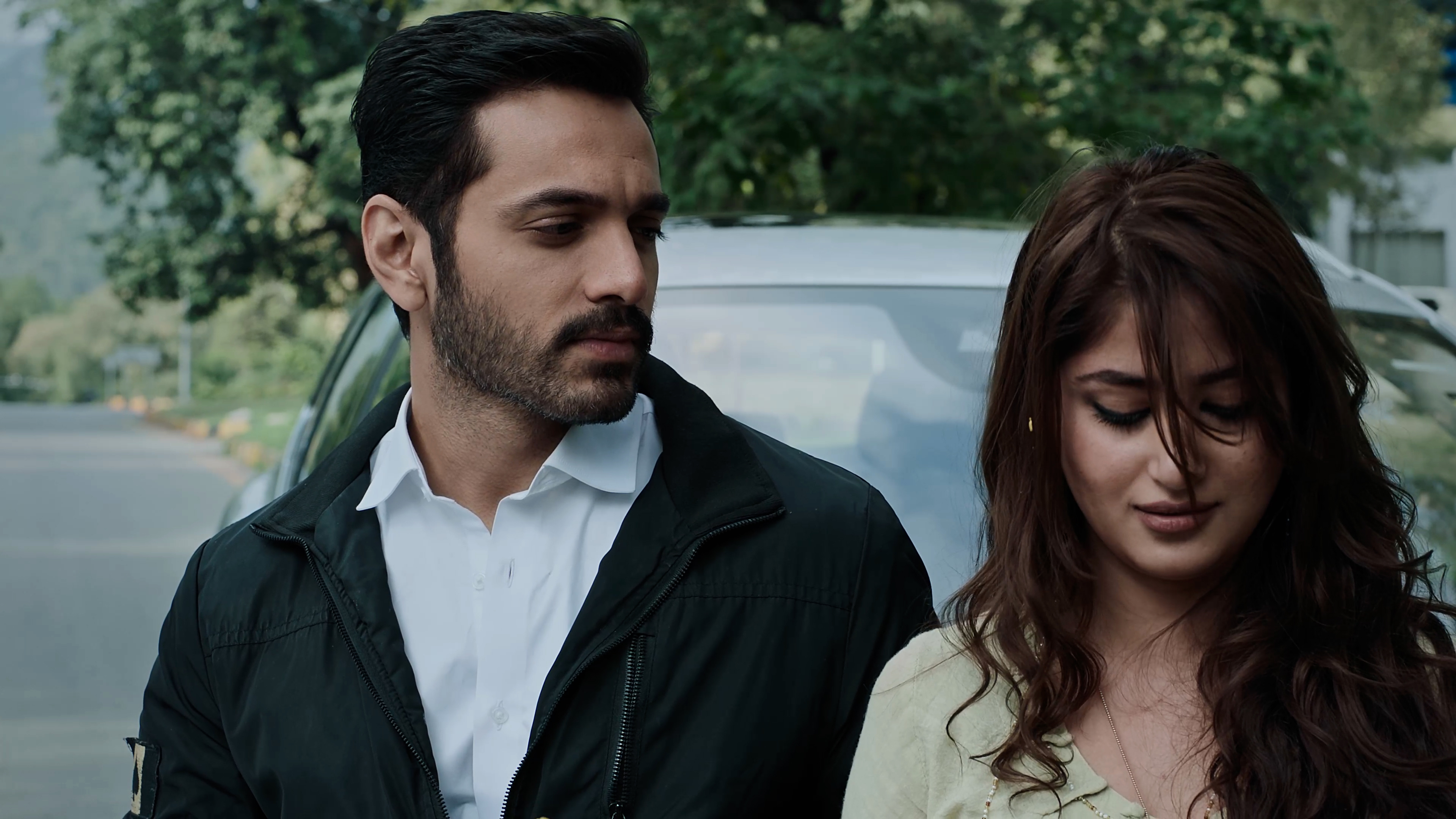 "We talk less about our relationships in our part of the world," Nisar explained. "It's a very dependent society [we live in]. So, it's always very hard for people to talk about their private lives and their relationships."
The show's producer, Shailja Kejriwal, agreed. "In South Asia, there's so much of an emphasis on relationships remaining intact," she said. "The whole emphasis is that you're sort of doing the right thing by staying in a relationship all the time, whether you're happy, or sad, whether it's working or it's not working."
What The Pink Shirt strives to do is tell viewers that relationships can change, and it's OK to move on.
"It's OK to find happiness again," said Kejriwal. "It's OK to also be kind to the person that you moved away from. You don't have to necessarily hate or love. There are the areas in between and hence the 'pink' – it's not red or white."
Given her passion for working on projects that elevate women's voices, it's no surprise that Kejriwal was immediately drawn to this story written by Bee Gul. She highlighted that it's not just the romantic relationships that are put under the microscope in this series, but also the dynamic between the strong female characters.
While it's gradually changing, entertainment industries around the world have often been guilty of depicting women as one-dimensional characters lacking agency and independence. In The Pink Shirt, women aren't necessarily defined by roles that connect them to the men in their lives.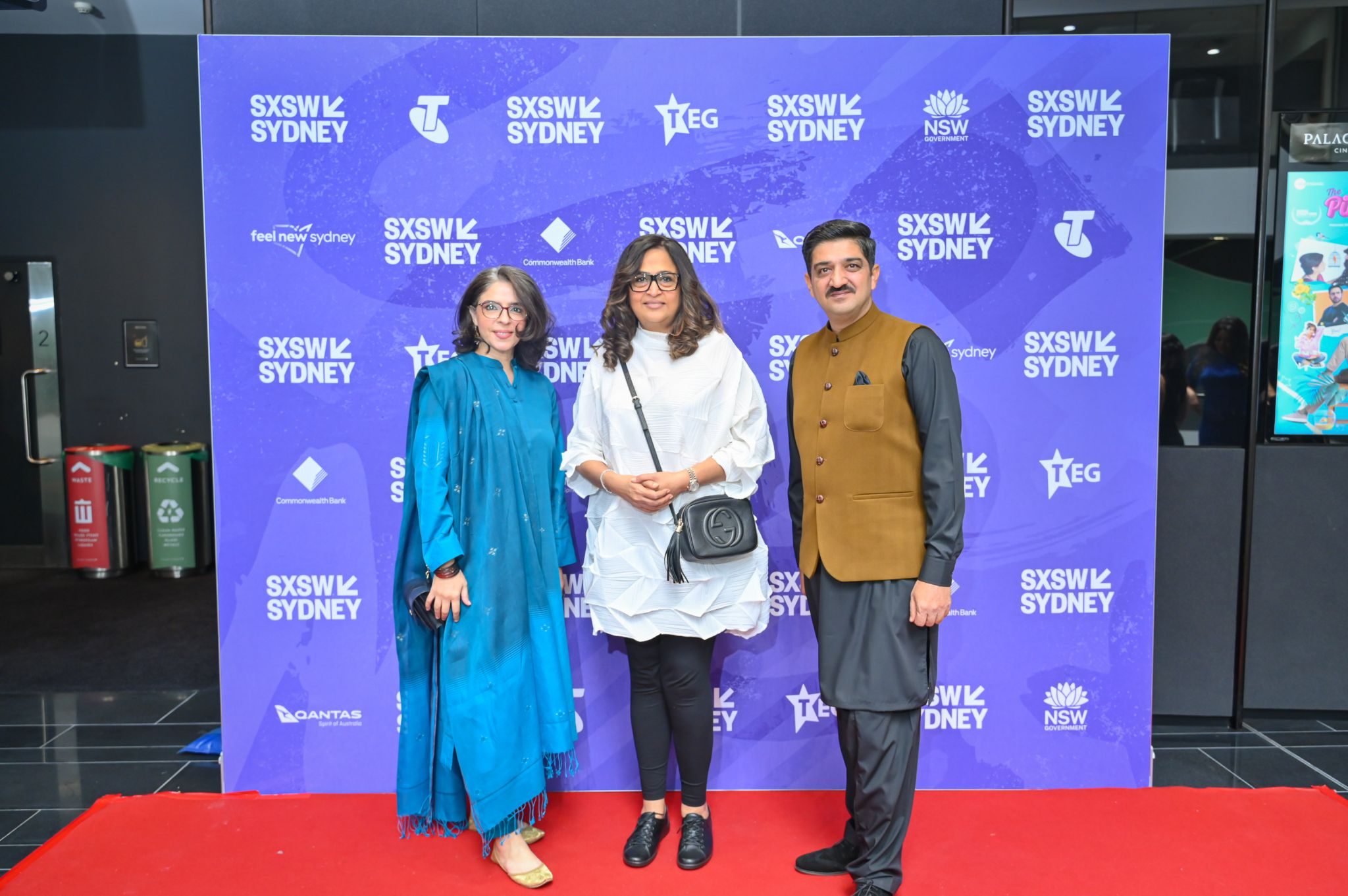 "What is very interesting is that within this whole spectrum [of relationships] is a relationship between a mother-in-law and daughter-in-law," said Kejriwal. "But they interact as two women rather than the relationship that they share, and we see how they come to a better understanding about each other and their needs – their needs of being women who are more than 'my son's wife' or 'my son's mother'."
Curator, programmer and producer Jitin Hingorani, who was responsible for programming the South Asian content at SXSW Sydney this year, also hosted an intimate Q&A with Nisar and Kejriwal after the screening at Palace Central Cinemas. Other screen highlights in Hingorani's programming lineup at SXSW Sydney include Stolen, Agra, Eid Mubarak and Sahela.