After an all-stars season feeding us warm and nostalgic viewing during the pandemic last year, MasterChef Australia is returning to screens with the promise of a diverse cast and more delicious food.
Kishwar Chowdhury from Melbourne is one of the contestants vying for the MasterChef trophy and the hope of writing her own cookbook. While the Bangladeshi woman has beat hundreds to land an apron in the competition, she's still concerned her home-style cooking "might not be fancy enough" for the TV show.
"The Bengali cuisine that I carry with me has been passed down from generation to generation," she explained in a recent promo for the Channel 10 program.
"I'm very happy with my home-style dish, but I wonder if that's enough for this competition. My style of food might not be fancy enough to be on MasterChef."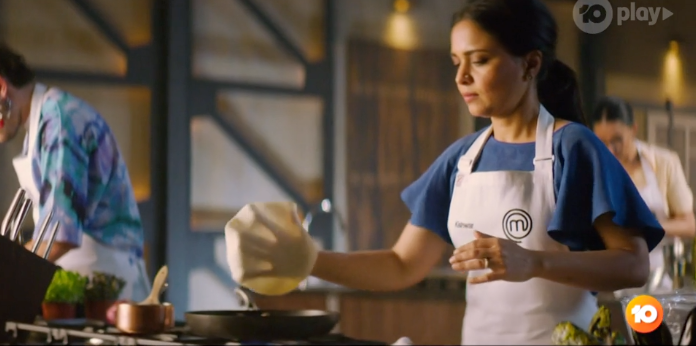 But according to former MasterChef contestants Sarah Tiong and Derek Lau, there's no reason to believe Bangladeshi food or any other Asian cuisine doesn't meet the high standard the competition commands.
Last year judge Jock Zonfrillo faced backlash after he suggested Asian food didn't lend itself to "fine dining" when Khanh Ong chose to cook a dish that reflected his Vietnamese heritage during a fine dining challenge.
"I do believe there's a misconception that Asian food is unsophisticated," MasterChef Australia: Back To Win star Sarah told 'Draw Your Box'.
"Often Asian food is equated with street food and not fine dining. I think this misconception is a result of the idea that Asian food is cheap food. There's so much to unpack here, especially in terms of what Caucasian standards or biases are being acceded, but that's a whole other story.
"The prominence and reputation of, for example, French food has arguably set the bar for 'fine dining'. So when we move into Asian cuisine, we see that food becomes relatively cheaper, cooking techniques are derived from makeshift equipment and borne out of efficiency and necessity rather than honed into hours of tweezers and sous vide machines. It's a stereotype, in my eyes, that needs to be broken."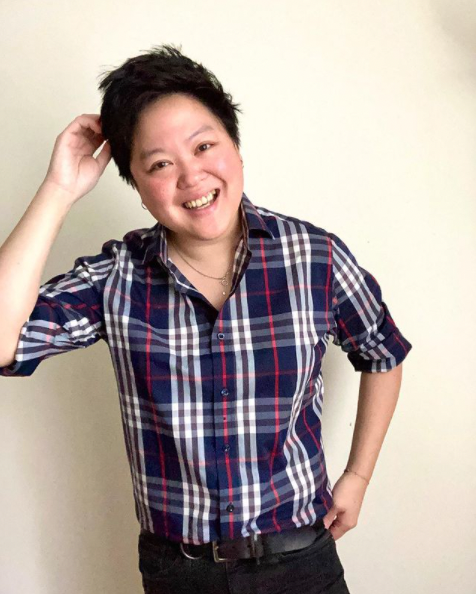 Derek, whose family is from Hong Kong, auditioned for MasterChef in 2019 by serving up hot sticky dumplings with chili oil and red vinegar sauce. It was an immediate hit with the show's former judges, Gary Mehigan, George Calombaris and Matt Preston, and he said it's this home-style cooking dripping with culture that the show looks for.
"I feel like there is a bit of a misconception that what you're cooking has to be plated and has to be fancy. So long as it tastes good, why should it matter whether or not it's a plated dish with a puree, a steak and some sort of other element on there?" Derek explained to 'Draw Your Box'.
"I don't want to watch someone cook a steak, puree and sauce. I want to watch someone cooking something that I can cook at home. For the show, fine dining is nice and all, but as a viewer you're like, 'What can I make at home, what recipe can I take home? For me, one of my most downloaded recipes [from when I was on the show] was fried chicken."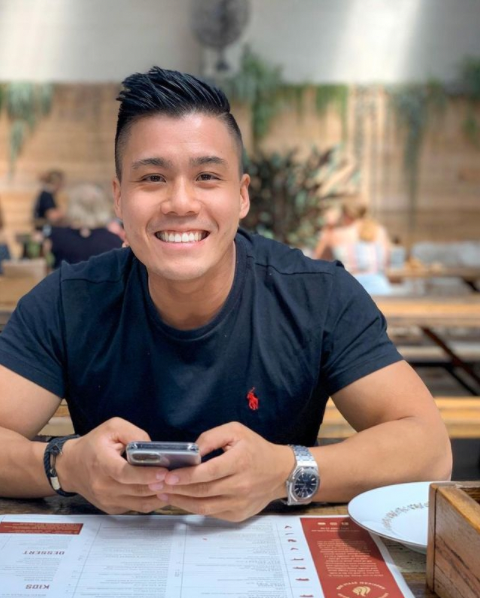 Sarah said the first step in combating the stereotype that Asian food isn't fancy is to "understand and acknowledge that most of the world's most delicious and iconic food comes from poverty and survival".
"The Italians call it 'la cucina povera'; the poor kitchen. Every culture has this and from it comes an incredible surge of creativity, innovation and skill in producing amazing flavours and dishes with little to no waste."
So when we eat beef cheeks, sweetbreads, sauces that take hours to make and the good old roots and peels, what we're really eating are the results of "this very movement popularised by chefs now".
"They're all fancy and yet all originating from the same principle: simplicity and flavour," explained Sarah.
"No one would second guess a European three-Michelin-star chef using their grandmother's casserole as inspiration for a tiny morsel in the sixth course of their degustation. So why do we look at a pot of curry or bone broth as less than worthy?" she continued.
"Simply because it's not plated artistically? It surely cannot be based on flavour."
Her message to Australians is to explore more Asian restaurants now that COVID-19 restrictions are less stringent, and to grasp the opportunity to learn about traditional foods and recipes because "people's lives will be richer for it".
"Asian food is not just Chinese, Japanese or Thai," she added as a firm reminder.
"In fact, saying 'Chinese food' would be like saying 'European food' – it's a disservice to yourself to ignore how regional and unique Chinese cuisine is. The Asian diaspora is vast and the innumerable cuisines are filled with decadence, mastery and history."
Meanwhile her message to Kishwar is one of encouragement and hope, commending the reality TV contestant's "achievable" and powerful" dream.
"To create a cookbook of Bangladeshi recipes that are an inherent part of you is a very special journey," said Sarah. "Do everything you can to create the perfect book that embodies all your love and admiration for Bangladeshi food. I have no doubt there will be high demand for your cookbook.
"To Kishwar and all Asian Australian cooks... Even when you're told 'no' a thousand times, never lose sight of your purpose. It is valid and it is important. If no one is giving you an opportunity, create it yourself."
MasterChef Australia's 2021 season will premiere on Monday, April 19 at 7:30pm on Channel 10.