Food has always been intrinsic to South Asian culture, yet its portrayal in the western world has long been plagued by stereotypical references such as butter chicken and naan. South Asian countries like India, Sri Lanka, Pakistan, Bangladesh and Nepal, each offer delicious dishes rich in flavour and history, with cooking techniques and recipes passed down from one generation to the next.
In Australia, reality cooking show 'MasterChef' has provided a platform to showcase diverse South Asian cuisine. It has allowed many of us to feel nostalgia and pride when we've recognised meals we grew up eating being cooked on national TV. It has also successfully launched the food careers of more than 10 South Asians.
Ahead of the premiere of the 2023 season called 'MasterChef Australia: Secrets & Surprises', we take a look at the careers of some of the stellar cooks from the diaspora who've competed on the show since it began in 2009.
Former prison officer Sashi Cheliah's life changed in 2018 when he won 'MasterChef Australia's 10th season. Known for his mouthwatering dishes inspired by Indian, Malaysian and Chinese flavours, Sashi runs a successful Adelaide restaurant called GAJA by Sashi. He also has his own range of at-home cooking kits called Sashi's secret, and his famous recipes are also used at Panda Club, a Peranakan family restaurant in India.
Sri Lankan Australian Minoli De Silva competed on MasterChef in 2021, before returning for the 'Fans vs Favourites' season in 2022. Last year she opened her own restaurant, Ella by Minoli, in Darwin, serving modern Sri Lankan dishes. In May this year, Minoli will be heading to India for the first time to cook her favourite Sri Lankan dishes in collaboration with 'World On A Plate'.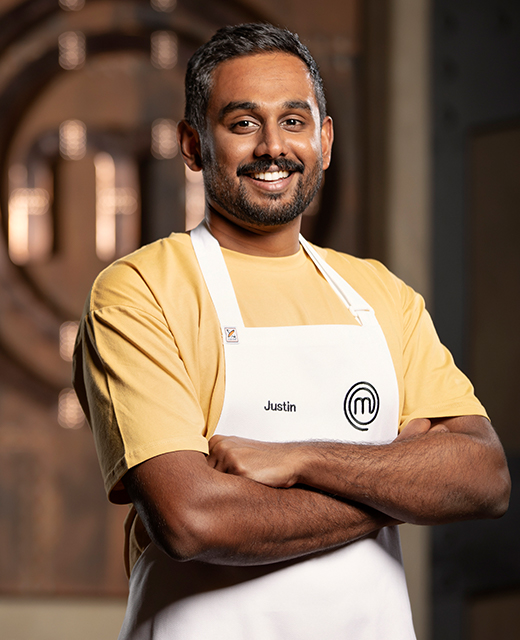 Justin Narayan winning MasterChef in 2021 was a huge moment for Fijian Indians like me, who don't see enough of us on Aussie TV. Since claiming victory two years ago, Justin has been spreading his love for diverse food through multiple pop-ups and masterclasses in Australia and abroad. Last month he revealed he's releasing his own range of wine with Acceptable Wine. Cheers to that!
Kishwar Chowdhury appeared in Season 13 in 2021, and while she initially worried her Bangladeshi food wouldn't be 'fancy enough' for the show, her fears were put to bed as her delicious dishes wowed the judges and co-stars. Kishwar continues to speak up about the role of food in connecting with culture in the Bangladeshi community and beyond, and is an ambassador for the Asylum Seeker Resource Centre's Feast for Freedom program.
Rashedul Hasan became the first Bangladeshi person to compete on 'MasterChef Australia' in 2017, and he's continued to share his love for food with recipes and snaps on social media. A big food project of Rashedul's is in the works, but details are firmly under wraps for now. Watch this space!
Sydney-based Depinder Chibber was especially known for her intricate desserts on 'MasterChef' in 2021, so it's no surprise she's done several pastry masterclasses since then. But what's probably the most exciting has been seeing Depinder on 'MasterChef India' recently!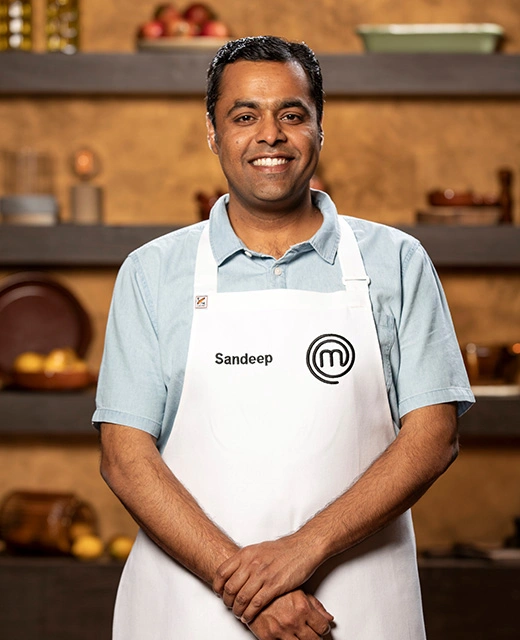 When he competed in Season 11 in 2019, Sandeep Pandit famously responded to critics who complained he made "too much curry" on the show.
"I know there's a lot of talk on the internet about me making goat curry, but just look back at the amount of dishes I have put up. Indian food is not just curries," he told me when I was working at Yahoo. "I think it's my endeavour coming into this competition to showcase Indian food [and that it] is not just about curry."
Sandeep now has his own spice range called The Spice Angel, and co-hosted 2021 SBS show, 'India Unplated'.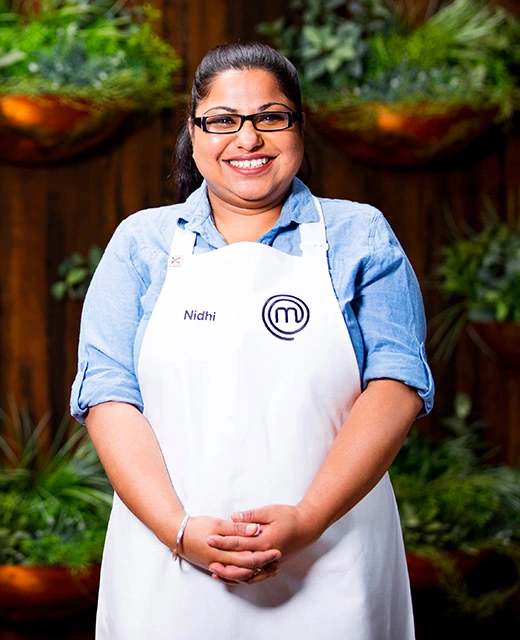 Cooking regularly since age 12, appearing in Season 8 of MasterChef was a natural extension of Nidhi Mahajan's love for food. These days you can see her cooking up a storm on her Instagram account, making everything from comfort food like Dal Chawal to Podi Idli.
He may have been eliminated from 'MasterChef Australia 2021' relatively early on, but Dulan Hapuarachchi's been making his mark since then, thanks to restaurant takeovers and cooking videos that elevate Sri Lankan cooking as well as other cuisines.
MasterChef Australia: Secrets & Surprises premieres on Sunday, May 7 at 7:30pm on Channel 10 and 10 Play.