Podcast host, author and motivational speaker Jay Shetty is coming to Australia as part of his first ever world tour, 'Jay Shetty: Love Rules'.
The 35-year-old will be hitting the stage in Melbourne, Sydney and Brisbane in April 2023, with a 90-minute experience focusing on finding, keeping and even letting go of love. Audiences can expect a mixture of live experiments, meditations and demonstrations, with Jay promising it will be "an unforgettable experience".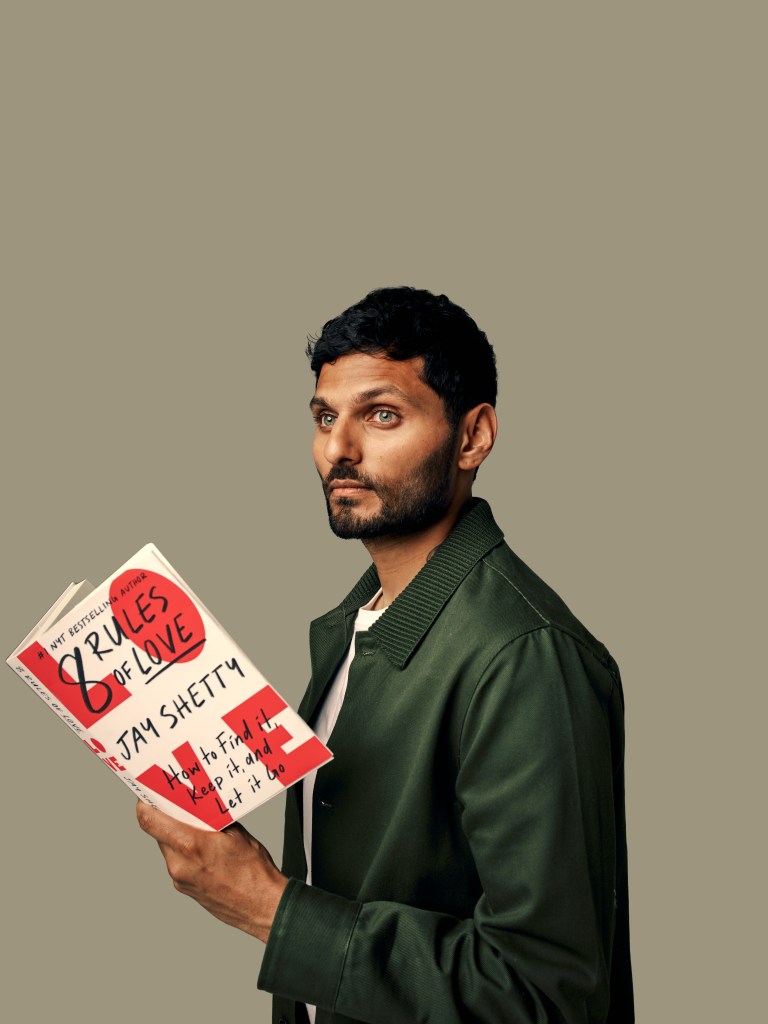 "I have waited for this moment for years. I am so excited to be headed on tour to connect with my incredible community in person, to share space and energy," he said in an official statement. "I promise you it will be an unforgettable experience.
"To me, love is truly a universal language and evolving practice in which we can all learn and grow from together. The opportunity to share what I've learned about love from my studies in ancient wisdoms, modern science, and personal experiences is something I am very grateful for."
Since launching his Facebook page in 2016, the former monk has found immense online success for his viral videos, even being named in the Forbes 30 Under 30 Class of 2017 Europe for being a game-changer in the world of media.
He's known for his powerful health and wellness podcast called 'On Purpose' which has featured big name guests such as Oprah, Jennifer Lopez and Zachary Levi, and is the author of the book, 'Think Like A Monk: Train Your Mind for Peace and Purpose Everyday'.
Jay will be releasing a second book on January 31 called '8 Rules of Love: How to Find It, Keep It, and Let It Go', ahead of his world tour kicking off in the US in February.
When I interviewed Jay back in 2017 for Yahoo Lifestyle Australia, he opened up about his goal of making "wisdom go viral" through his videos.
"I wanted to share wisdom at the pace we want entertainment," he said at the time, adding, "88% of successful people say they devote 30 minutes or more each day to self-education or improvement through reading".
"As an avid reader, I wanted to make wisdom go viral by sharing ideas in an innovative, relevant, dynamic and applicable way."
Well, we're certainly ready for our dose of wisdom when Jay heads Down Under. The Aussie leg of Jay Shetty's tour will kick off in Melbourne on Friday April 21, before heading go Sydney on Sunday April 23 and Monday April 24, and then Brisbane on Thursday April 27. More information about tickets can be found here.