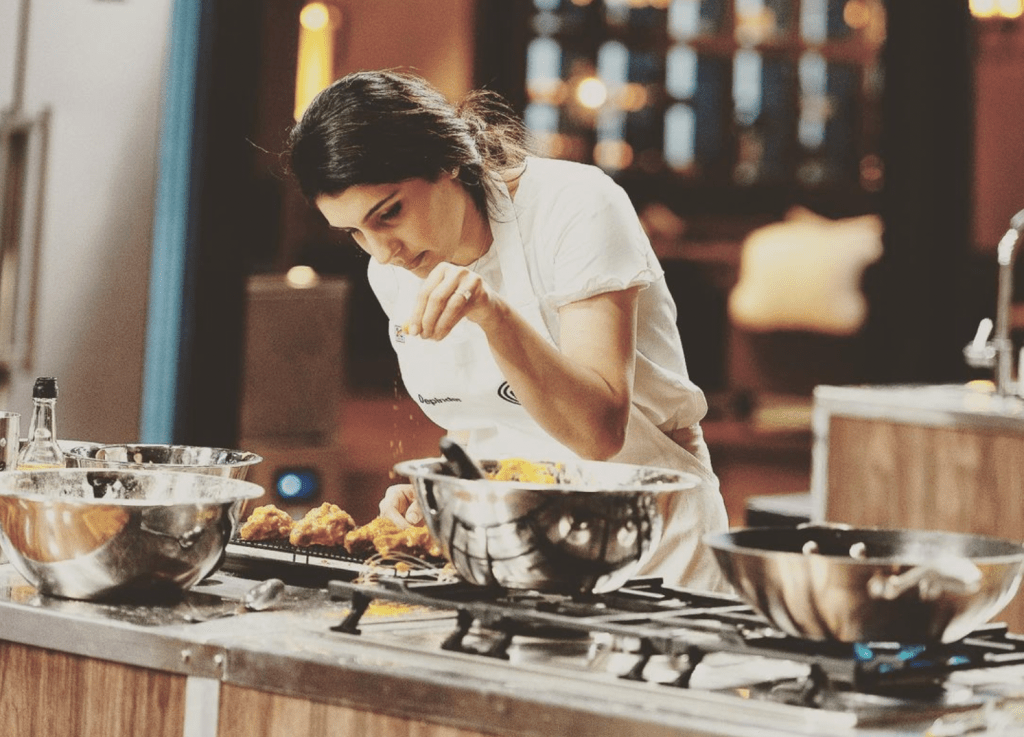 MasterChef Australia contestant Depinder Chhibber has said that like many Indians in Australia, she feels "helpless" watching the dire health crisis from afar.
"I have immediate family and close friends in India currently affected by the pandemic. It's gut-wrenching to watch the news and read about the conditions every day," Depinder told Draw Your Box.
"I think every person of Indian origin living outside of India today feels the same as me which is helpless. There is only so much we can do to help, sitting all the way here in Australia."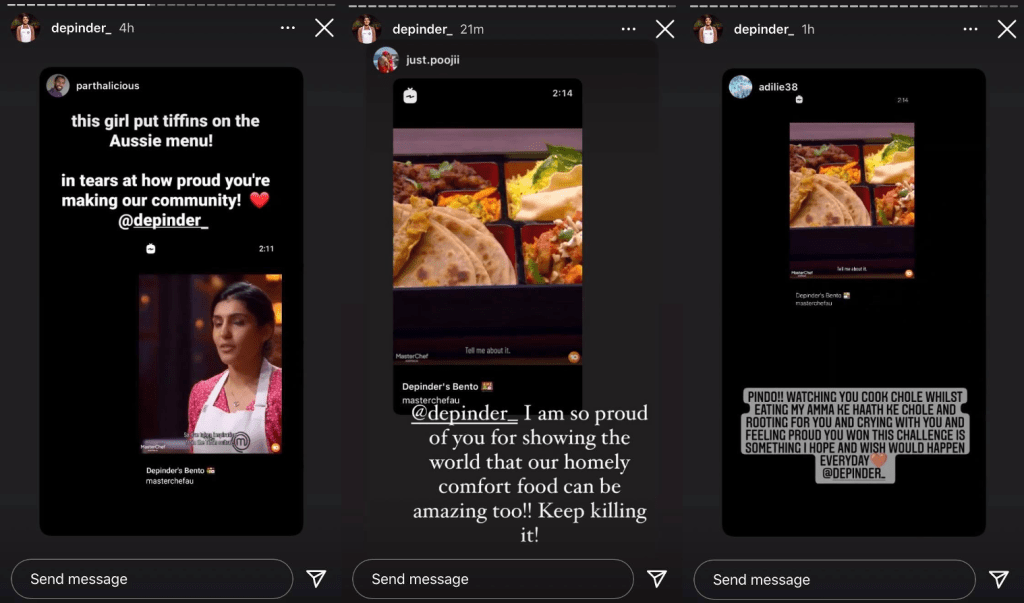 The 29-year-old, who was born in New Delhi before moving to Australia at age 11, said she has been checking in on her family and friends "almost every day", giving her "a sense of relief".
And while it's difficult to know what to do from the other side of the world, she's grateful that her cooking on MasterChef has been a source of escapism and joy for some in India during this particularly tough time.
"Receiving some beautiful messages from my fans in India who write to me saying watching MasterChef is their positive outlet given the current conditions in India is the most rewarding of all," she revealed.
"I can't wait for the pandemic to end so I can travel back to India and relive my food dream with my fans, family and friends."
The Sydney pharmacist has won several challenges throughout the season, one of her most notable dishes being her tiffin meal in the Bento Box challenge.
Depinder said it was very important for her to serve the judges the home-style food she grew up eating.
"My grandmother always served us food in a plate with different sections and each section was filled with home cooked delicacies such as pickles, raita, deep fried lentil dumplings and much more," she explained.
"Most of the home cooked food my grandmother made was vegetarian and wholesome. It was balanced, healthy yet delicious. This is what I wanted to achieve with the Bento Box. I made something my grandmother would serve us over lunch and the judges loved it."
Whether she goes on to win the cooking show or not, Depinder said her eyes are set on writing a cookbook about Indian flavours that will make "Indian cuisine more accessible".
"Australia is a multicultural country and my style of cooking is all about being inclusive and making sure Indian cuisine gets recognised at a global level."
MasterChef Australia continues on Monday at 7:30pm on Channel 10.