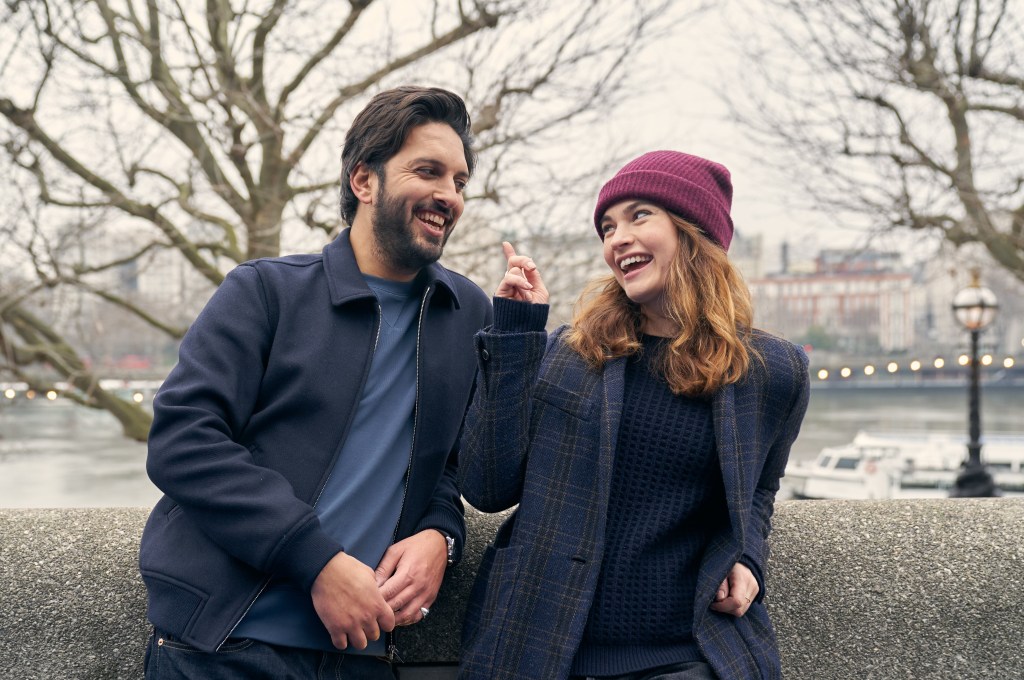 "It's like Bend It Like Beckham and Bride & Prejudice, you have to go watch it," I told my parents when they asked me what the movie, What's Love Got To Do With It is like. To some degree, that's correct. Like those other titles, this new Hollywood film is an east-meets-west story where there's arranged marriages, strict ethnic parents and a myriad of cultural moments about identity and belonging that resonate with children of South Asian immigrants.
This movie follows documentary maker Zoe (played by Lily James), who decides to follow her childhood best friend Kaz's (played by Shazad Latif) journey of having an arranged marriage, or in this case an 'assisted marriage', to a stranger in Pakistan whom his parents have chosen. As she travels from London to Lahore to document Kaz's experience, she's exposed to a profoundly different way of finding love, and wonders if there's something to learn from it.
While it's directed by Indian filmmaker Shekhar Kapur (who has also directed Bandit Queen and Elizabeth), the movie isn't written by a South Asian person, but rather Jemima Goldsmith (still known professionally as Jemima Khan), who undoubtedly is inspired by her own experience of leaving the UK for Pakistan after she married cricketer Imran Khan in 1995. He was Pakistan's prime minister from 2018 to 2022, years after the couple divorced in 2004.
Upon leaving the cinema after watching the movie, my friend asked, "Did you know this was written by a white woman? You can kind of tell in some parts."
What makes this film different to other cross-cultural stories in cinema is that it encourages the audience to ultimately lean into the perspective and experience of a white woman as the main protagonist, as she discovers a new culture and way of finding love. Because of this, it makes complete sense that Jemima Khan has written the script, and acknowledging this makes it easier to appreciate the film for what it is and intends to do. It's not meant to interrogate politics or spark serious conversations that divide, but rather it serves up the delight and joy of a rom-com that so many of us desperately need after a tough couple of years living through a pandemic.
As South Asian women, my friends and I who watched the movie together could still relate to many moments. The film's script subtly reminds us of colourism and generational pressures when parents want to find a daughter-in-law who has a "wheatish complexion" and is "not too ambitious or into women's lib". We're reminded of casual racism when Emma Thompson's character Cath says Shabana Azmi's character Aisha is "so elegant she could be Greek or Italian". We're reminded of how people living in South Asia view the diaspora living abroad: "I thought you'd be more modern and all living in London".
This film wants to be fun, and it is fun, all the while using cliches and comedy to communicate the joys of bringing cultures together and the beauty of more brown representation on screen. With this in mind when you walk into the cinema, I guarantee you'll leave two hours later with a smile (and crush on Shazad Latif).
What's Love Got To Do With It is in Australian cinemas now.