This article was originally published on I Am Starstruck in September 2017.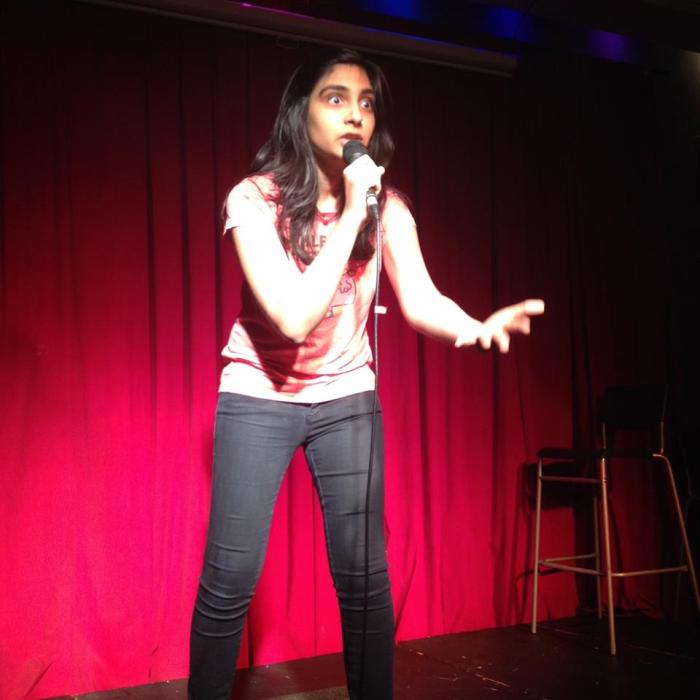 Women already have it tough in what is arguably a male-dominated industry, so imagine the challenges a comedian would have as a woman of colour.
One rad chick who's pushing boundaries and leaving audiences in stitches while she's at it is Sydney-based comedian Shubha.
The 22-year-old South Indian university student, whose new show Hive Mind kicks off this week, says she's keen to draw on her cultural upbringing in her routines, while challenging the stereotypes about women of colour in comedy.
"It's true there aren't many women, of colour or otherwise, on the Sydney scene, but I think that's going to change a lot over the next 10 years or so," Shubha tells 'I Am Starstruck'.
"Certainly, it won't be able to unless people like me take the time to make a place for myself. But I'm not interested in being a martyr or some flaming beacon of hope; I think in the current climate, being a woman of colour existing in an Australian comedy space is a political statement in itself," she continues.
The rising star, who may very well be Australia's answer to Mindy Kaling (Shubha calls herself as Mindy's unborn child), says she's not interested in getting caught up in the race politics of comedy.
"Showcasing my relatability is what's going to help my cause most," she says.
"A lot of people are desperate to brand themselves as feminist and pro-diversity, but miss the opportunity to follow through on those sentiments by supporting minority artists.
"With my show, I just want to give the audience - no matter who they are - a good time, and some big belly laughs, and hopefully dispel the idea that a WOC (woman of colour) just wants to rant on stage about her oppression and vagina.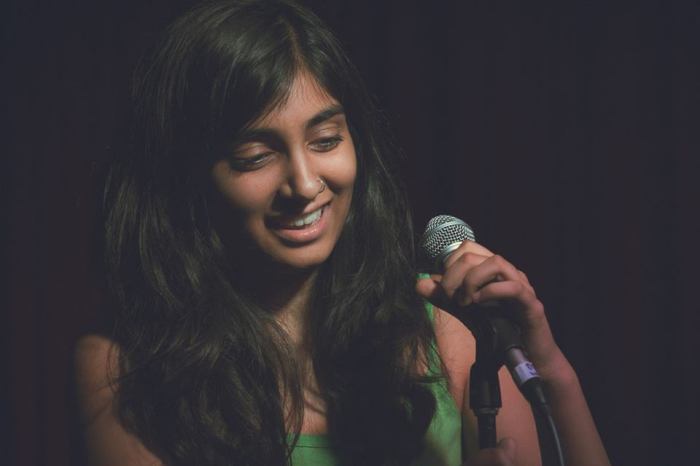 "My show is about self-care and not following the trend if you know better."
Shubha has been cracking jokes for as long as she can remember, and acknowledges her upbringing in a South Indian household has shaped her aspirations and of course, her comedic material to some extent.
"There are a lot of different factors that build up and push someone to pursue art, and the same is true for my journey towards comedy," she reveals.
[embed]https://www.facebook.com/ShubhaComedy/videos/1804645066215496/[/embed]
"I think being the child of immigrants was unique for me in that all the trials and oppression my parents and family face is very real, but I feel their pain from a position of first-world privilege. I spent most of my childhood trying to cheer up my parents and make them laugh, so it made sense that I could do the same for the wider world."
As for what puts Shubha into fits of laughter, she says, "My favourite comedy is the kind you can quote back to your friends again and again".
Well, we can guarantee you there's plenty of quotable one-liners in Shubha's new Sydney show, taking place in Chippendale from September 7 to 9.