Every time I get my makeup professionally done, I'm undeniably nervous. While I shouldn't have to feel this way, some would agree that my nerves are somewhat warranted.
Along with fashion, advertising and media, the beauty industry has long been ruled by Euro-centric ideals. Blonde hair, blue eyes and porcelain skin were the aspirational beauty standards I grew up seeing around me. Even South Asian cultures have bought into the idea of 'fair is lovely', with the concept of colourism becoming so embedded within these communities and sparking the boom of skin-lightening products.
Cosmetic brands have taken longer to develop a diverse range of shades to suit darker skin tones, and many makeup professionals are only just beginning to understand how to correctly colour-match foundation and accentuate ethnic features when working with a customer who's a person of colour.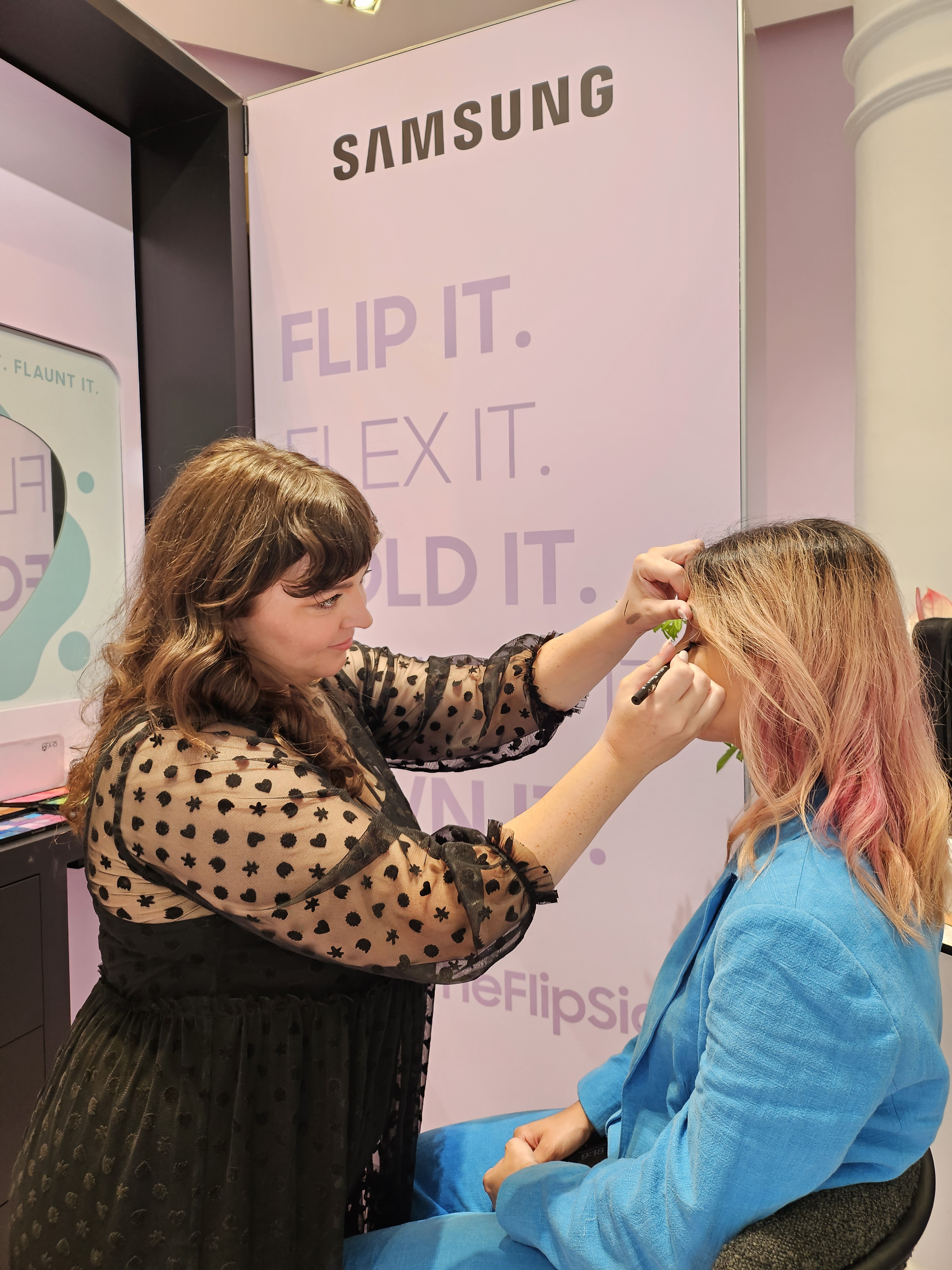 But when I headed into the Samsung Flip Side Experience to get my makeup done by Camilla Leary this week, I thankfully didn't harbour the concerns I usually do. Having worked as a professional makeup artist for several years, Leary's known for creating stunning looks in the TV, film and fashion industries. New York Fashion Week, Toronto International Film Festival and Thor: Love and Thunder are some of the projects she's worked on.
But it was her work creating the edgy looks of the cast of Heartbreak High, and particularly the lead, Ayesha Madon, that truly put me at ease. As a fellow South Asian woman, Madon's casting has helped reimagine what a female lead in Aussie teen dramas can look like. Bold lashes, graphic white eyeliner and popping candy pink lips – Madon's makeup is daring, and unapologetically pushes the beauty boundaries while accentuating her brown girl features.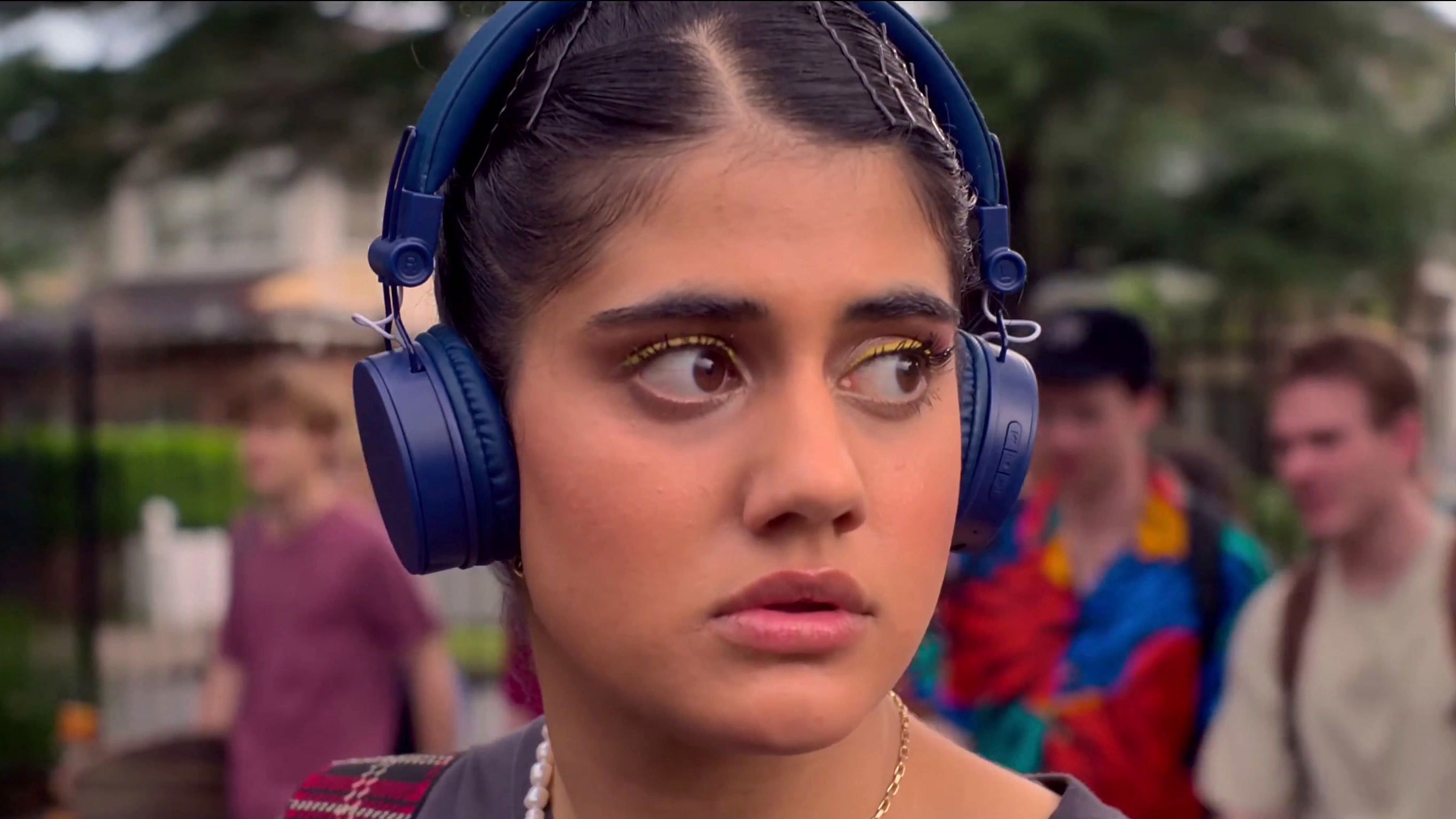 "You shouldn't even have to worry about it," Leary told me when I sat in the makeup chair and shared how I've previously been concerned about professional makeovers. But she understood why I've often been wary.
As we decided on an icy purple eyeshadow with a hint of sparkle to headline my look, I noticed Samsung staffers circling me, taking photos of my makeover experience on compact flip phones.
This 'glow up' experience was complimentary as part of Samsung's Flip Side Experience, where attendees get a mini makeover and then try out the Galaxy Z Flip5 and Z Fold5 to capture some memorable snaps and selfies. I wanted to do this with my friend, Suhayla, because as brown women, we've not only struggled with finding the right shade of foundation, but also cameras that will depict our diverse skin tones for what they are (sometimes we've appeared darker, and other times lighter than our usual complexions).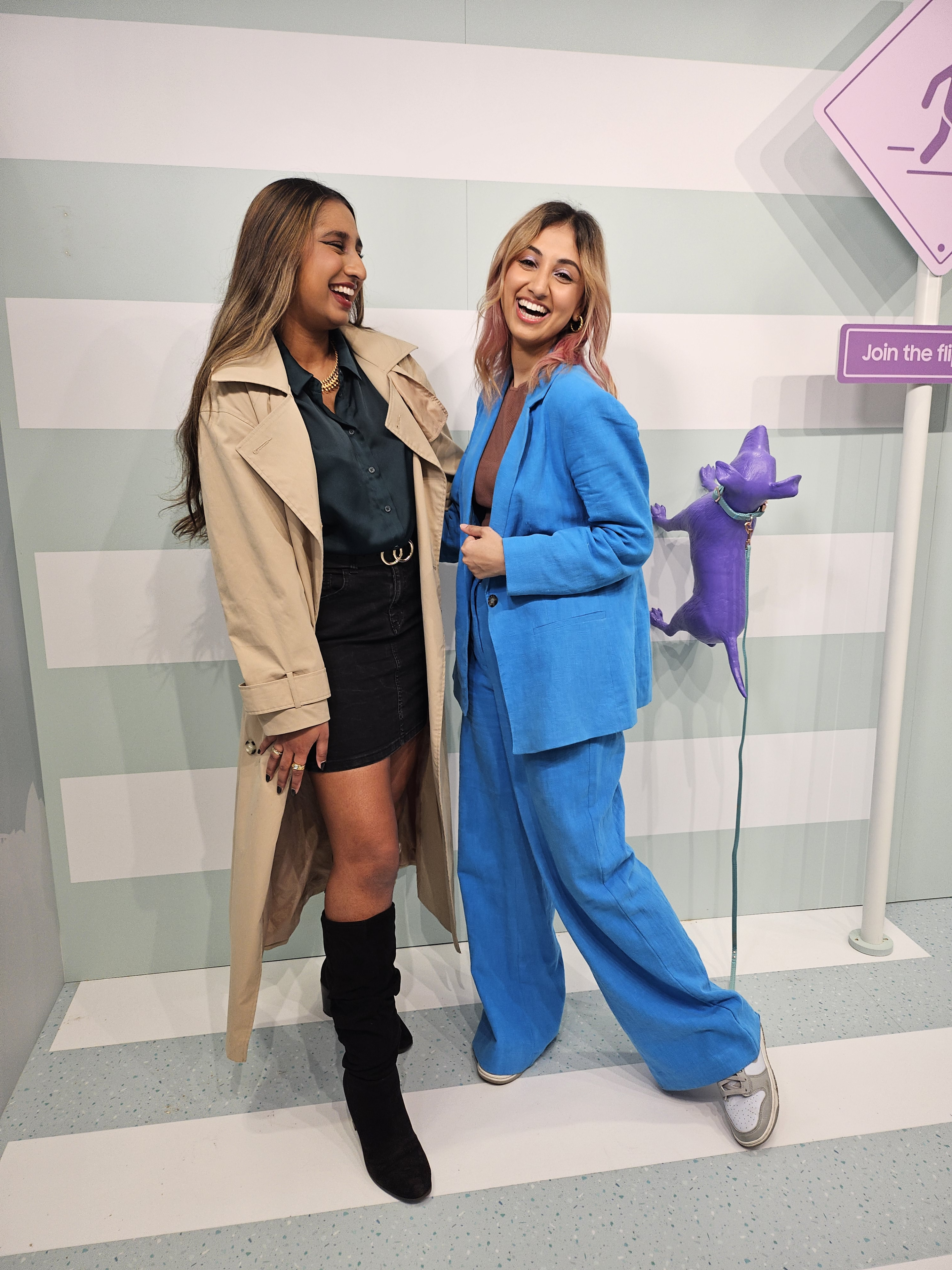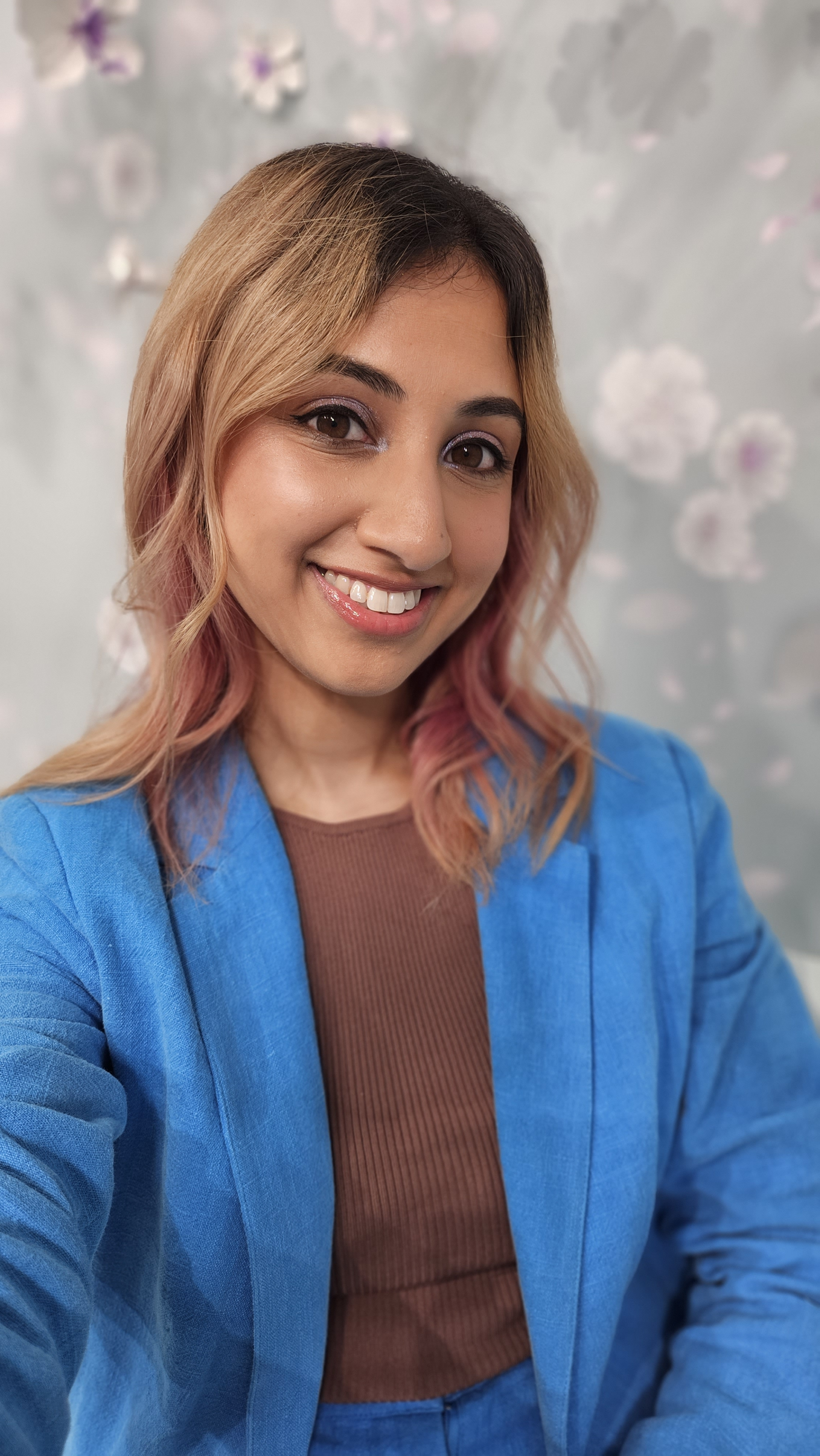 I was pleasantly surprised with the results and particularly loved some features I'd only heard about for the first time. These included the FlexCam mode and the fact that the phone doubles as a standalone tripod where you can snap a hands-free picture using the rear camera display. I loved that we could change backgrounds before snapping a pic, so that everything behind us was black and white, allowing just our faces to glow in all their brown girl glory.
October's a busy time for so many of us, but with events such as Navratri, Diwali and wedding season in full swing, there's often more reason for us to get our glam on. So, if you get a chance, check out the experience at Sydney's Pitt Street Mall from October 19 to November 1.
Vogue Australia makeup artists will give you a unique glow up before you head into the Flip Side Studio to capture your shots. Plus, there are bespoke Flip Side pop-up experiences at Parramatta Westfield (October 9 – October 21) and Westfield Chadstone (October 16 – October 29).
For more details and timings, click here. And don't forget the tags, of course: #JoinTheFlipSide #GalaxyZFlip5 @samsungau