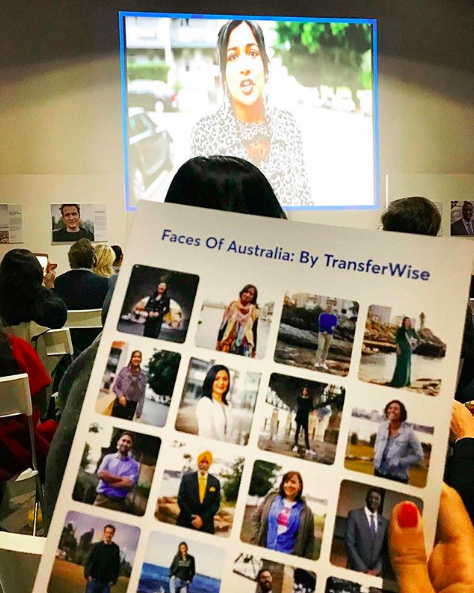 It was a good eight years before I was born in Sydney when my parents migrated to Australia in the early 1980's.
With two suitcases, a 12-month working visa and one night's hotel accommodation booked, my mother and father took a leap of faith, swapping their familiar lives in Suva, Fiji for what would hopefully be a brighter future in Canberra.
Their initial months, in fact years, struggling to build a comfortable lifestyle in Australia, are actually fond memories of mum and dad's in retrospect.
Ultimately, they believe it was all worth it, because what a bright future indeed they've not only built for themselves, but for their two daughters whose worlds are abundant in opportunities they themselves never had growing up.
I'm immensely grateful for the sacrifices my parents made all those years ago, and in awe of their courage to dive into unknown international waters, with the lightest of pockets yet the fullest of hopeful hearts.
When I attended Transferwise's Faces of Australia exhibition in Sydney this week, I was reminded of how common my parents' story is in Australia.
From a refugee child who has gone on to become a successful entrepreneur to an international student who was recently named the Commonwealth Young Person of the Year, 20 migrants and their inspiring success stories were featured in Transferwise's latest initiative.
Here are a few to remind us of the power and value of immigration.
This article is part of I Am Starstruck's Draw Your Box campaign. Read more about it here.