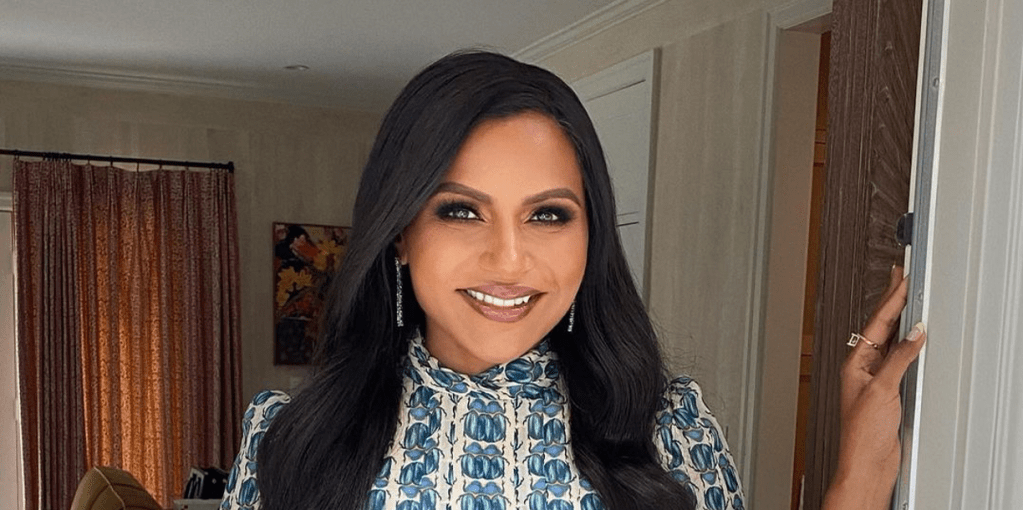 As a journalist, people often ask me which celebrity I'd really like to interview. Two names always come to mind: Mindy Kaling and Meghan Markle — two strong women of colour, who inspire me with their efforts to help better cultural representation and women's rights in their own ways.
While I haven't interviewed either, I came pretty close to it recently when Mindy Kaling noticed me!
In celebration of The Mindy Project's 10-year anniversary in September, I wrote an article on Refinery29 Australia that month which looked at Mindy Lahiri's (Kaling's character) incredible fashion and the impact it's had on South Asian Australian women.
While I've long loved The Mindy Project for its clever writing that's not only hilariously entertaining but uplifts women, I've also appreciated how unique Mindy's on-screen style is. From bright colours to bold patterns, she's inspired me to adopt more colour in my wardrobe and has had a profound impact on many other brown girls' fashion choices.
After sharing the article on Instagram, which caught the attention of The Mindy Project's costume designer Salvador Perez, it didn't take long for Mindy to catch wind of my article and I received an Instagram notification that I've screenshot many a time to convince myself it's real.
Three letters, three exclamation marks. "WOW!!!" she wrote in the comments section of my post and I will take it, thank you very much! Mindy Kaling knows I exist, and more importantly knows how much we appreciate the impact she's had on us.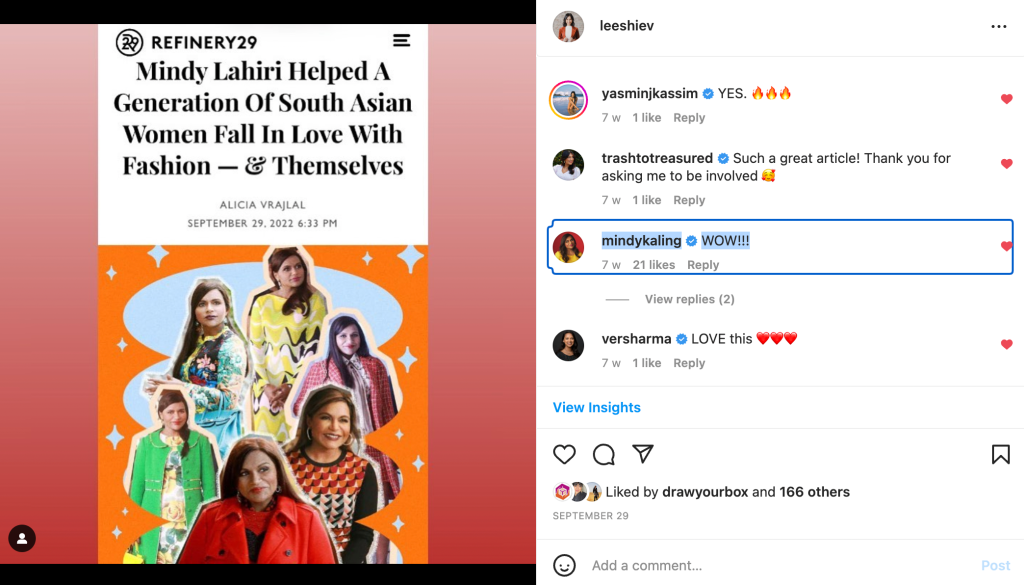 Apart from this being a post in which I'm unapologetically bragging, this is merely one example of the power of social media in connecting us with other creatives and awesome brown women kicking goals around the world. We may be seas away and some famous and some not, but I believe most of us have a similar desire to feel seen and heard in the media and beyond. Let's embrace that and celebrate each other's achievements one DM at a time.