From Peter Jackson's film, Mortal Engines, to Oscar-nominated movie, Lion, former Neighbours star Menik Gooneratne's Hollywood resume is very impressive since she departed Ramsay Street in 2013.
Like many in the entertainment industry, the LA-based actress has had some more down-time during the COVID-19 pandemic, but that didn't stop her from recently speaking out about racism in the Australian TV world.
The Sri Lankan Australian had remained relatively quiet about her experiences with racism since playing Priya Kapoor on Neighbours from 2011 to 2013. Her arrival in Ramsay Street alongside Sachin Joab and Coco Cherian marked the Aussie soap's inclusion of a South Asian Australian family for the first time.
Last month Menik decided to speak up about racism in the industry after First Nations stars Shareena Clanton and Meyne Wyatt, plus Indian Australian actress Sharon Johal, revealed the racism they faced while on the set of Neighbours.
"I was mindful there is complicity in silence, so I chose to speak up in solidarity of the other actors who came forward," Menik told Draw Your Box. "I naively assumed it would be relatively easy to recount my experience, as so much time had passed, but it was surprisingly difficult to revisit it all."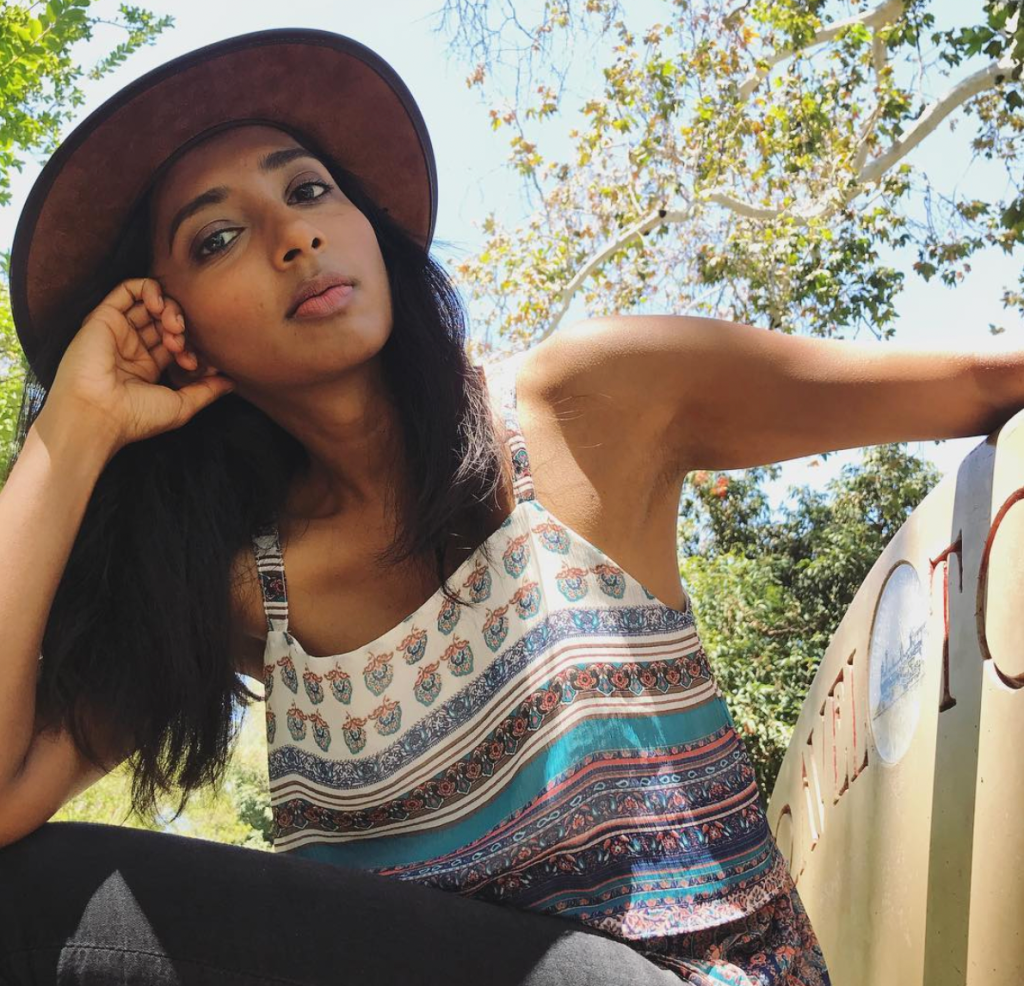 Appearing on ABC's 7:30 alongside Shareena and Remy Hii, the actress spoke about the online hate she faced while portraying Priya on the small screen.
"It was exciting because being a working actor in Australia and trying to break through, I thought it was a great opportunity to help break stereotypes and promote diversity and be part of an iconic show in Australia," she told the program.
"To receive that kind of reaction to our casting, it cut deep, and it cut deeper than I would have liked it to. I wish I was stronger, I wish I could have been incensed by the whole thing, but really I was just hurt."
She also revealed the lack of support shown by production when she asked for negative comments to be deleted from social media.
"Apart from the expression of, 'Oh, I'm sorry that that's happened,' and you know, 'Are you OK?', which they kind of checked in at the start, but because it was a continued thing it just wasn't spoken about. We didn't talk about it, we just moved on," she said.
"I didn't feel supported at all... I felt like we were left to deal with all of that on our own, to process that and to handle our reactions and our hurt and our trauma on our own."
The production company behind the show, Fremantle, released a statement to 7:30, saying it had launched "an independent legal investigation" since several stars had spoken out.
"We remain committed to ensuring a respectful and inclusive workplace for all employees on the set of Neighbours and take very seriously any questions about racism or any other form of discrimination," read the statement.
"We are engaging an independent legal investigation to work concurrently with Campfire X's cultural review and hope to work directly with the individuals that have raised concerns following which we will take whatever next steps are appropriate."
Menik told Draw Your Box she was pleased to see this action being taken.
"I commend Fremantle for taking action. It will be interesting to see what the findings are and what is recommended to address the issues raised," she said.
"It's important in any workplace to have clear avenues and support structures available to any employee that feels unsafe or marginalised. I also feel it's not enough to only strive for diversity in front of the camera. You need it behind the scenes to truly be an inclusive workplace - in the writers room, in your director pool, heads of department, publicity, HR and producers. "
Menik said her experience working in the US has been more positive.
"I've been fortunate to have worked on a wide variety of productions over here, from big budget blockbusters to smaller indie features and each workplace has felt wonderfully inclusive," she said, adding the opportunities abroad are also greater for diverse actors.
"One of the big draw cards of moving from Australia to the US, especially for POC creatives, is that there is just so much more content being made. And while there is more competition, that also brings more opportunities," she explained. "And man, the variety of roles! Because the US industry is further along its diversity push, it means over here I feel like my race is not an obstacle for the types of roles I am vying for."
As was the case for many industries, the entertainment business was forced to slow down when coronavirus struck last year. This meant film and TV productions were paused and stars swapped their trailers for their lounge rooms and Zoom table reads. Menik also had to accept that travel was off the cards.
"It's definitely been challenging," she admitted. "Living halfway around the globe from my family never really felt like a big deal, because they were always just a plane ride away. But this year has really brought into perspective how precious family time is.
"With the vaccination rollout going quite well over here, I'm hoping Australia relaxes its borders soon so that my kids can see their grandparents."
Despite the shutdown, she hasn't stopped working, saying, "this year has also been unexpectedly rewarding career wise."
"I just wrapped on a bucket-list project which I can't talk about yet (but can't wait to share), and last year worked on the indie film Gatlopp, the latest project from Jim Mahoney, the co-writer of the Oscar-nominated animation Klaus."
With diversity and representation always front of mind, another project on the horizon pays homage to her Sri Lankan roots, and is hopefully one she can produce Down Under when borders eventually open.
"It's a rom-com based around the Sri Lankan diaspora in Melbourne, called Written in the Stars," she said.
"One of the silver linings of productions around the world shutting down was that my dream cast were all available to participate in a Zoom table read. Having these incredible Aussie and British South Asian actors log on from Australia, UK and the US was such a unifying experience. I'm hoping we'll be able to go into pre-production in Melbourne next year.
"We have such a wealth of diverse talent in Australia who deserve to be elevated and celebrated!"