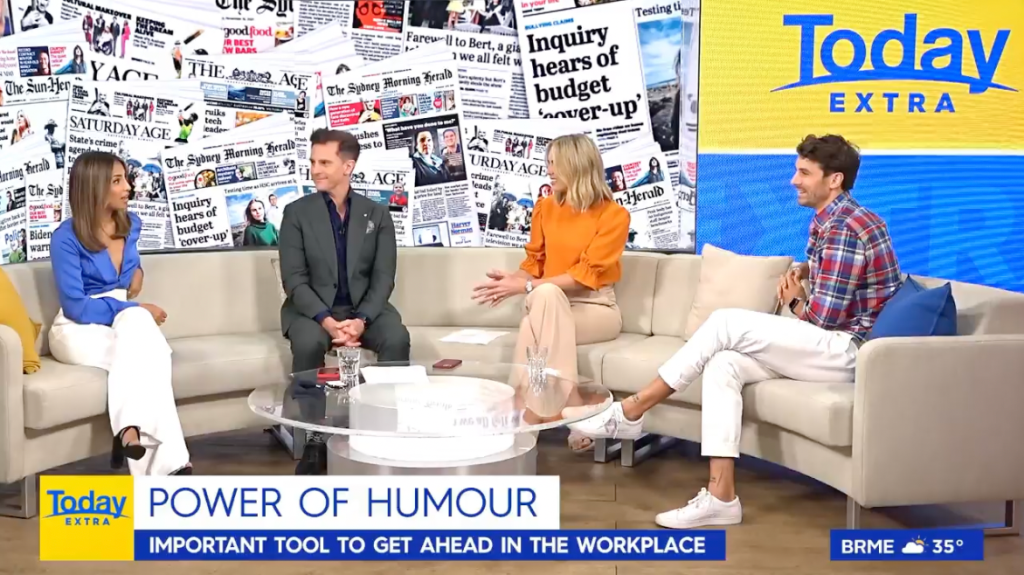 Since winning Miss Universe Australia in 2020, Maria Thattil has made waves in Australian fashion and media — not only for her stellar style, but because of her activism in areas such as women's & LGBTQIA+ rights, and diversity & representation.
The 29-year-old recently shared some exciting news on her Instagram account, and while she described it as a 'baby announcement' of sorts, I'd say it's actually a major deal.
Maria revealed last month that she would be a regular panellist on Channel 9's Today Extra program, the morning show that airs straight after the network's breakfast TV show, Today.
"Baby announcement: you'll be seeing this face kind of regularly on @thetodayshow every second week on @channel9 as a panelist sharing my thoughts on all things news and pop culture 🤩 and this morning we talked everything from inflation to sexism to me publicly inviting @therock to breakfast with me … standard, right?" she wrote.
Since then, we've already seen Maria pop up on our screens a few times, chatting to Today Extra hosts Sylvia Jeffreys and David Campbell. She's a panellist on behalf of 9Honey, a women's lifestyle and entertainment website for whom she's also been a columnist.
The reason it's important to highlight this news is because I've been waiting a very long time to see a South Asian Australian woman regularly appear on a breakfast or morning television show on a commercial network in this country.
There's a lot more of us on channels such as SBS and ABC. As a female South Asian Australian journalist myself, I often appear on ABC to comment on entertainment & pop culture topics and events and I love it. But for so long there's been this mentality that that's where it stops for us, that those are the only places where people of colour belong on screen.
So, it's monumental see Maria locked in for a fortnightly slot on a commercial network to speak about issues of national importance. And it shouldn't be overlooked.
I hope it signals the beginning of more women of colour (WOC) — including South Asian journalists & media personalities — appearing in mainstream media so the WOC watching can finally feel seen and heard.