Like many children of immigrants in Australia, model Maria Thattil has faced the challenges of feeling caught between two cultures.
Over the weekend the 29-year-old opened up about reconnecting with her Indian culture after 16 years. As a judge at the Indian Film Festival of Melbourne's (IFFM) dance competition on Saturday, Maria chose to wear an Indian outfit for the first time since she was 13, and even with that she made a statement by wearing a sherwani-style outfit that's been more traditionally worn by men.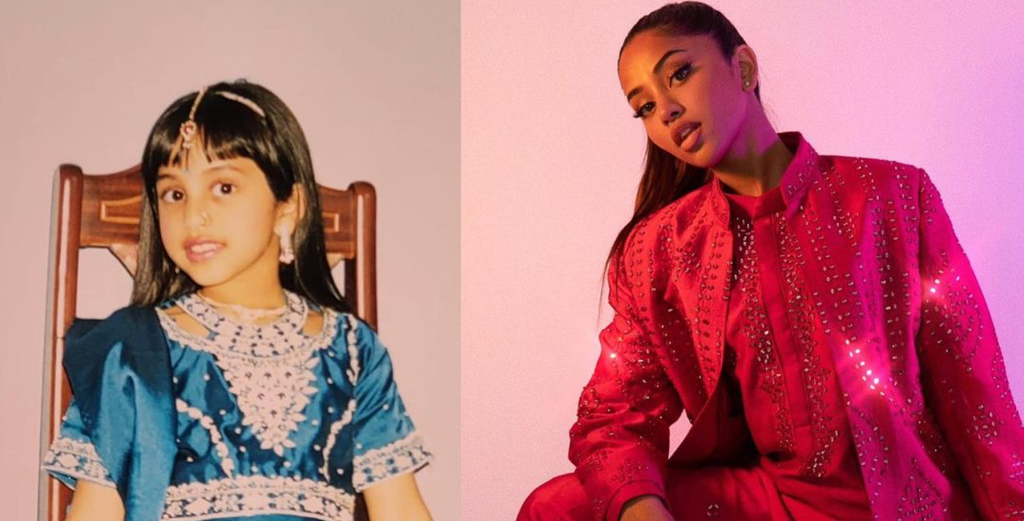 "Internalised racism means its been 16 years since I last wore cultural garments - but the time to reconnect is now," she wrote on Instagram alongside a series of photos of her wearing a pink outfit from Melbourne's Rajashree Bridal Studio.
"I chose fuschia because it's untraditional for this garment - but so am I. This is a sherwani, traditionally made for men. I was called a little rani (princess) growing up, but my parents raised me to be my own King. Honouring the masculine and feminine in me and dishonouring anything that tells me to be one or the other," the former Miss Universe Australia continued.
"I was told I'm not 'Aussie enough' nor 'Indian enough.' To hide my sexuality. To choose the conventional job so that I can have a safe life as a good woman. But we are so much more than safe choices born out of fear and conformity.
"I'm a South Asian Australian woman. A queer woman. But importantly, a woman who refuses to fit in the confines of a box. I'm wearing the Fuchsia Raja for myself and anyone like me who has reclaimed and reconnected with themselves - but in THEIR way."
In an earlier social media post, Maria spoke about ways in which she rejected her Indian culture "wanting to be white" at a young age.
"Here, I'm 13. The last time I wore cultural garments," she wrote next to a childhood photo of her with her dad. "At this age, I was abusing my skin with Fair and Lovely skin bleach. Ideas about what it was to be beautiful or Australian were largely Eurocentric, so my ethnic background meant I was 'different'. And being different meant you were othered.
"So badly wanting to be white, at 14 I turned my nose up at our food. I stopped watching Bollywood movies. I scoffed at the fact that my parents ate with their hands. And I refused to wear our clothes."
Maria also had a special message for others who may have felt like she has.
"For any other third culture kids who too have felt like their connection to roots was severed in a bid to assimilate - you'll understand why doing this is something I needed to on my own time," Maria wrote on Instagram. "When I was ready."
In the past, Maria has been criticised by some in the South Asian community for not overtly expressing or embracing her Indian culture through traditional outfits or collaborations with South Asian creators. But what I love is that she's not succumbed to the pressure of our community (which are so often our biggest critics) and she's instead followed her own timeline — remember, we're all on our own journeys and we should be respectful of that.