While sitting down with Jordyn Woods to hear her side of the story in the Tristan Thompson/Khloe Kardashian scandal, Jada Pinkett Smith took the opportunity to educate audiences about the way the media often treats black women.
"Well, you know what they say, black women can be the most disregarded and disrespected creatures on Earth," the 47-year-old wife of actor Will Smith told Jordyn.
"Being a black woman in the game for as long as I've been... without people even having heard your side, without being given the benefit of the doubt, it just always seems like it's so easy to target black women and put everything on us, even when there's other people involved," she continued.
"I saw, but I never felt it," Jordyn responded.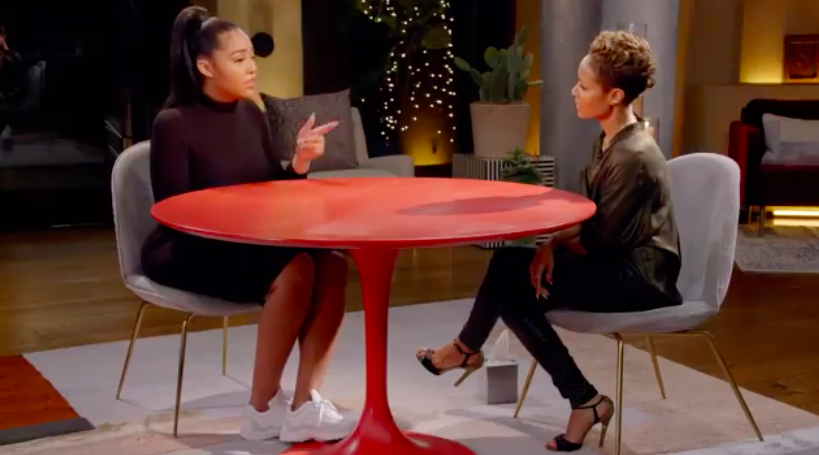 The 21-year-old pal of Kylie Jenner has been in the headlines this past week after it was reported she'd been intimate with Khloe Kardashian's baby daddy, Tristan Thompson.
In her Red Table Talk with Jada, Jordyn admitted she hadn't initially told Khloe and Kylie that Tristan had kissed her, and that she regretted even going back to an afterparty at Tristan's house.
Many on Twitter have praised Jada for highlighting how hard it often is for black women to be believed because of the way they're portrayed in the media. Here are some of the tweets.