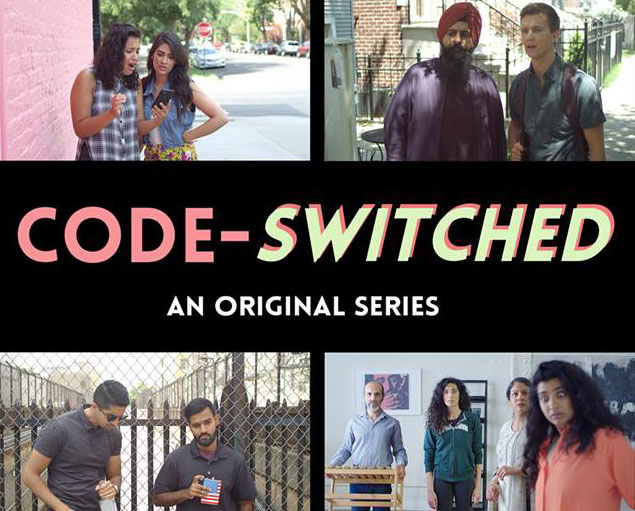 A group of young South Asian-Americans are making their mark in the entertainment industry, with a new show bringing a fresh dose of diversity to the scene.
Code Switched is a comedy drama about five South Asian-Americans in Chicago, juggling their careers, romance and family pressures, while hoping to strike that balance between their cultural heritage, and their upbringing in the West.
The writer and director of the series Karan Sunil has set up an Indiegogo page to crowd-fund further episodes of the project, after its hilariously entertaining trailer dropped earlier this month.
"As a South Asian-American millennial myself, I've always wanted to contribute to how my people are depicted in media, and tackle issues of identity," Karan says on the fundraising page.
"There are so many more faces and stories yet to be shown on television and I believe comedy is a useful tool to tell these stories."
Starring in the show are five seriously talented comedians, who reflect the diversity there is within the South Asian community.
The cast includes Pakistani-American stand-up comedian Sabeen Sadiq, Buzzfeed sensation Stephen George, performer, and fire-juggler Sonal Aggarwal, and improvisers Saurabh Pande and Vikram Pandya.
Check out the trailer of Code Switched here, and after you've LOL'd so hard at the first 'towel' joke, head on over to the Indigogo page and throw your support behind this project.
Diversity and representation for the win.
[embed]https://www.youtube.com/watch?v=okfOppTP-XM[/embed]