As Australian television continues to strive for greater cultural diversity, reality TV is unquestionably making the quickest progress in terms of South Asian representation. Seeing the likes of Kishwar Chowdhury and Minoli De Silva on MasterChef, Janaki Easwar on The Voice, and Krupi Kapadia on Million Dollar Island, are examples of this.
The current season of The Voice Australia has had many brown fans celebrating after Indian Australian Charlette Ginu made it through the Blind Auditions round.
Taking to the stage in a black and gold blouse teamed with red palazzo-style pants and a matching dupatta, the 20-year-old Sydneysider performed an Indo-western cover of Major Lazer's popular track, Lean On.
Alternating between the original lyrics and svaras, Charlette blew the judges away. Ultimately she ended up on Jason Derulo's team, and is now looking forward to competing in The Callbacks, a challenging round where teams will go from 12 to eight.
Having been passionate about music since a young age, Charlette's biggest reasons for competing on the singing show were to showcase her South Asian culture, and to make her parents, who hail from South India, proud.
"I signed up for The Voice because I've always wanted to perform on such a huge stage like The Voice while being on TV someday, and at the same time make my parents proud," she said in an official Q&A with The Voice, supplied to Draw Your Box.
"I've been watching The Voice for a while now and always told myself that one day, I will be performing on that stage. I've had a passion for Indian classical music and Western music for a long time and I've always thought of the idea of being able to fuse traditional Indian classical music from my culture and create a global fusion with mainstream Western music.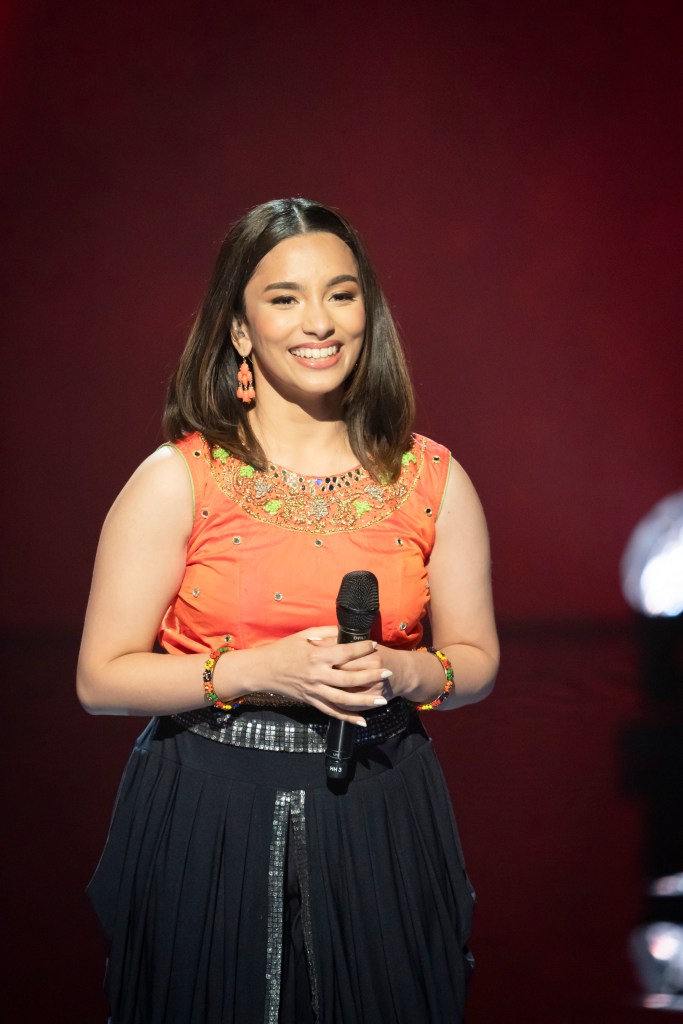 "Alongside that, I wanted to hone my skills as a dancer and learn to become a better performer by being able to dance and sing at the same time. I really want to show Australia what I'm capable of as an artist and to make my country India proud."
Charlette will be competing in The Callbacks tonight and we'll be cheering her on! The Voice Australia continues at 7:30pm on Channel 7 and 7plus.