In just her first week on the job, the Today show's new entertainment reporter Brooke Boney has proved why Australia can benefit from a greater diversity of voices in the media.
The 31-year-old spoke about a topic so commonly discussed on Aussie talk shows - the date of Australia Day - sharing the perspective of a proud Gamilaroi woman.
Expressing her desire for the date to be changed from January 26, a view shared by many other Indigenous and non-Indigenous Australians, she said: "This is the best country in the world, no doubt.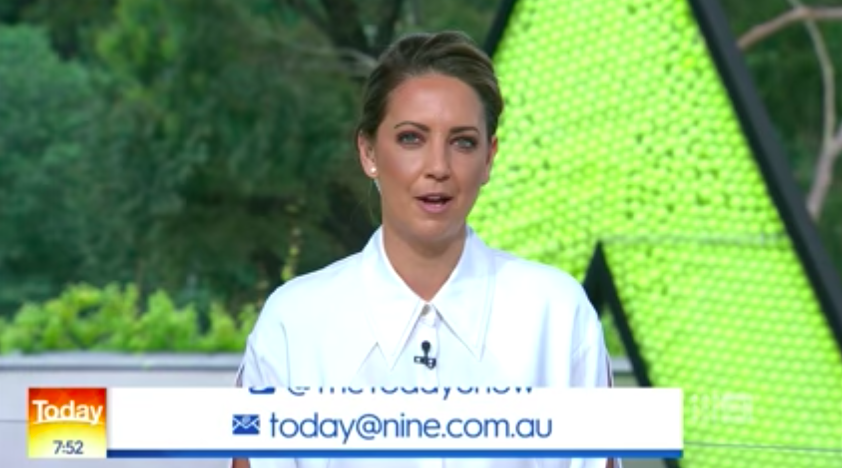 "But I can't separate the 26th of January from the fact that my brothers are more likely to go to jail than they are to go to school or that my little sisters and my mum are more likely to be beaten and raped than anyone else's sisters or mum.
"And that started from that day, so for me it's a difficult day and I don't want to celebrate it but any other day of the year I'll tie an Australian flag around my neck and run through the streets with anyone else."
Brooke explained "That's the first day, that's the day that it changed for us".
"That's the sort of the beginning of what some people would say is the end. That's the turning point."
The presenter has previously commented on the devastating statistics linked to Indigenous Australians.
In March 2016 she penned an article for the Huffington Post titled, "Why Are So Many Indigenous People Killing Themselves?", in which she said: "We hear so much about statistics".
"Indigenous women are 34 times more likely to be hospitalised as a result of domestic violence," she wrote.
"We make up 30 percent of the prison population, we live 10 years less than non-Indigenous people."
These tweets below signify the impact Brooke's voice has had since this morning's discussion.
Well done Brooke, and we hope to see more inspiring women of colour join the conversation with you on screen.