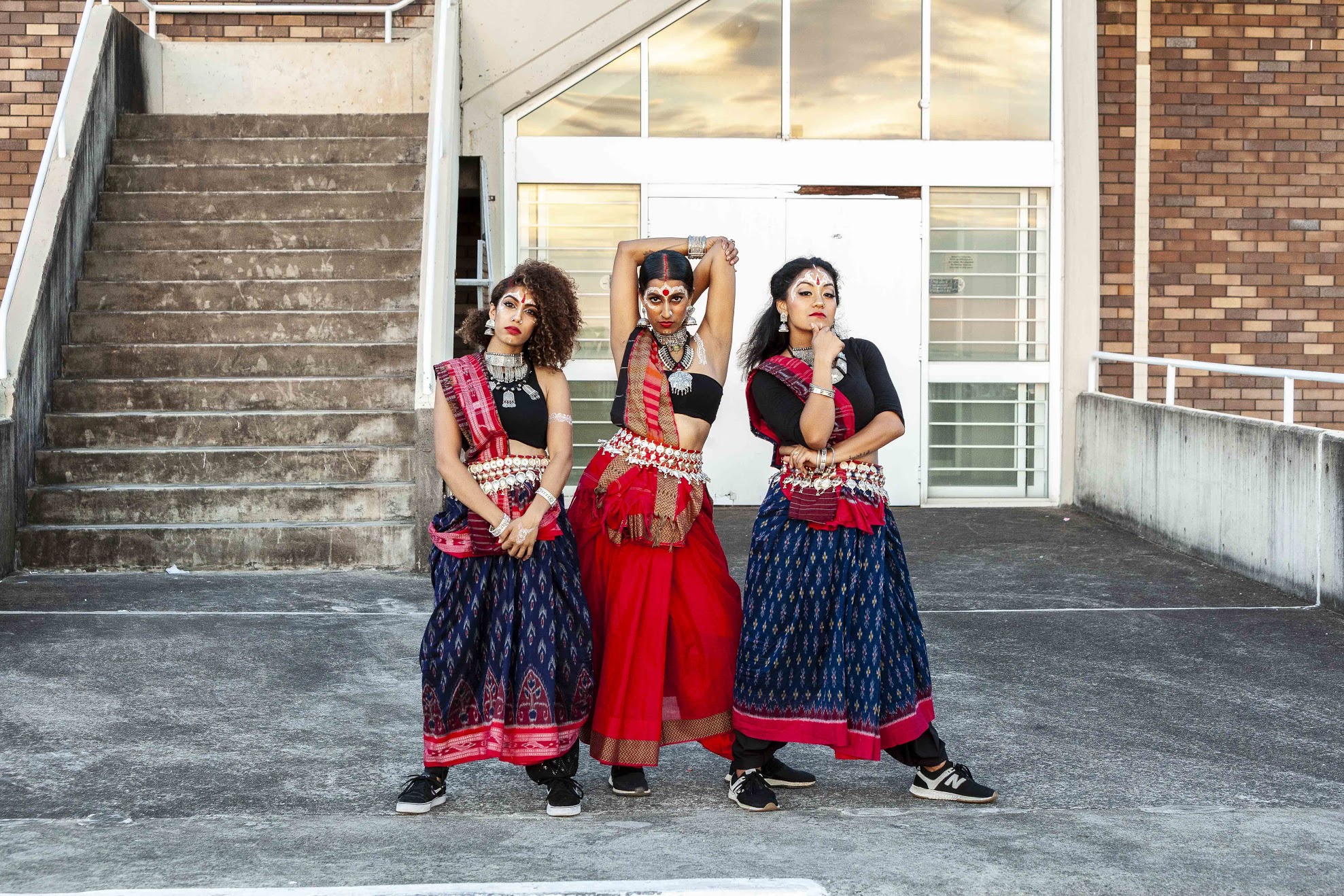 With years of award-winning dance experience amongst the three of them, Shyamla Eswaran, Ragavi Ragavan and Jes Subba were destined to make waves when they recently formed dance troupe, Bindi Bosses.
But little did these South Asian women realise that their debut video to Lilly Singh's hit 'If Bollywood Songs Were Rap', would actually be publicly endorsed by the social media sensation herself.
After being shared by Bollywood actress Sonam Kapoor, the energetic Bindi Boss choreography (a blend Semi-Classical Kuchipudi, Bollywood, Hip Hop and Afro/Dancehall fusion) caught the eye of iiSuperwomanii who gave the Australian-based group a massive Instagram shoutout.
"I felt excitement, shock and awe at the power of social media," Bindi Bosses' Artistic Director & Dance Artist, Shyamla, tells Draw Your Box.
"You hear about things going 'viral' but never think it will happen to you and don't quite understand how it happens. To be shared by a Bollywood Icon AND to have our work publicly appreciated by the author of the song is more than we ever hoped for," she continues.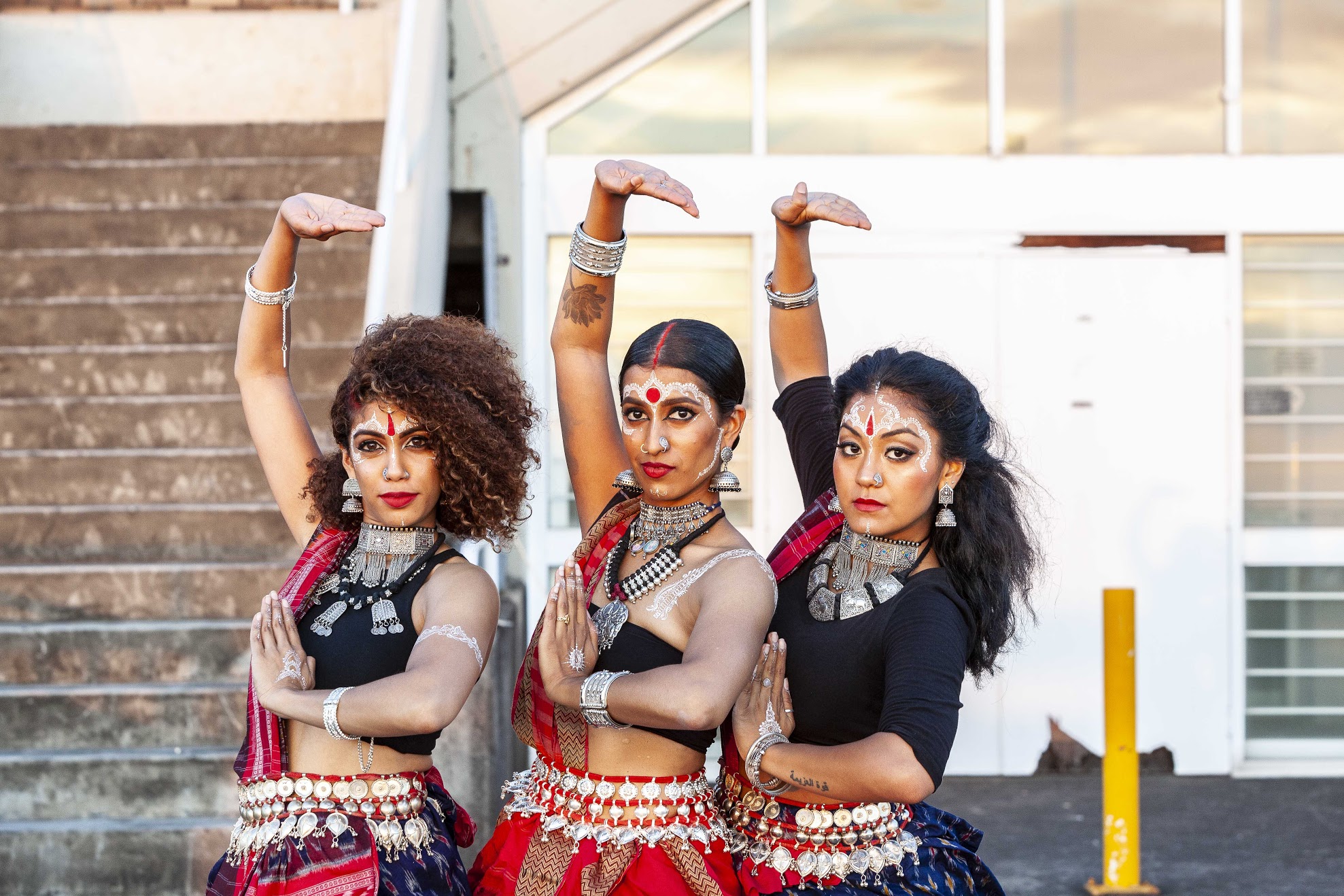 Her group member Ragavi shares a similar sentiment, admitting, "I really thought I was dreaming, and quite honestly, it still feels surreal.
"We were all so nervous putting this out there, and I love that we're getting recognition from powerhouses on the other side of the world. It gives me confidence that we're doing something right."
Speaking of doing the right thing, the formation of Bindi Bosses was no accident, with all three dancers deciding to combine their technical skills to create a movement that helps inspire other South Asian women.
"The overall message we wanted to convey is that we, as South Asian women, want to be in control of our own narrative," explains Shyamla, referring to this debut video in particular. "We should have the right and freedom to make our own choices and deserve to have those choices respected.
"The support we've received from the global South Asian community has also been super encouraging. We are still getting tagged, reposted and followed by brown people around the world. There's a humbling sense of solidarity and camaraderie in that and in Brown Queens rising together."
So, what's next for these superstars?
"Bindi Bosses has been created to provide a platform for South Asian Artists to perform and collaborate in unique ways with other artists...so get in touch!" says Shyamla.
"We run monthly workshops that provide a safe, inclusive, judgement-free space to connect with people from diverse backgrounds and to explore movement. The best way to get involved is to come to a workshop, share space and dance with us and experience what we are all about for yourself. The plan is to keep experimenting, creating and pushing boundaries so follow us on Instagram because we are just getting started!"
You can follow Bindi Bosses on Instagram here.
Poornima Sharma - Stylist and owner of Meera by Poornima Sharma

Manjurah from Mongkee Henna - Bindi & Henna Artist

Andres Marin - Videographer/Photographer/Video Editor