The portrayal of western Sydney in mainstream media is slowly shifting. Not only is it being recognised more for its richness in diversity and innovation, but the voices of those from western Sydney are also being heard.
It was back in 2021 when Here Out West made headlines, putting western Sydney on the global map of cinema when it opened the Sydney Film Festival. With eight diverse writers at the helm, the production featured eight interconnected scenarios set in western Sydney. Arka Das was one of those eight writers, and went on to host 8 Nights Out West. Using food as a mechanism to explore identity and belonging, Das visited cultural hubs across western Sydney known for different cuisines – each stemming from the cultural backgrounds of the eight Here Out West writers.
While 8 Nights Out West was originally released on ABC in 2022, its relevance remains to this day. Food can play a huge role in helping us understand who we are and in connecting with others. So, it's no surprise that Parramatta Lanes Festival's closing night on October 14 will feature a special screening of 8 Nights Out West as part of an 'Eating Here Out West' event hosted by Das.
"I always wanted to make a food show, and I still want to make another one if I can," Das laughed while speaking to Draw Your Box this week.
"It's one of my passions in life – culture and food. So I always thought, 'Why isn't there one about western Sydney?' There's so much great food and it's one of the most bustling food hubs in the country. I thought there should be one, and then this opportunity came up."
Vietnamese, Burmese, Kurdish, Lebanese, Chilean, Filipino, Indian and Bangladeshi foods are all explored throughout the series, and given his Bangladeshi background, it was only fitting to start with Bangladeshi and Bengali food in episode 1.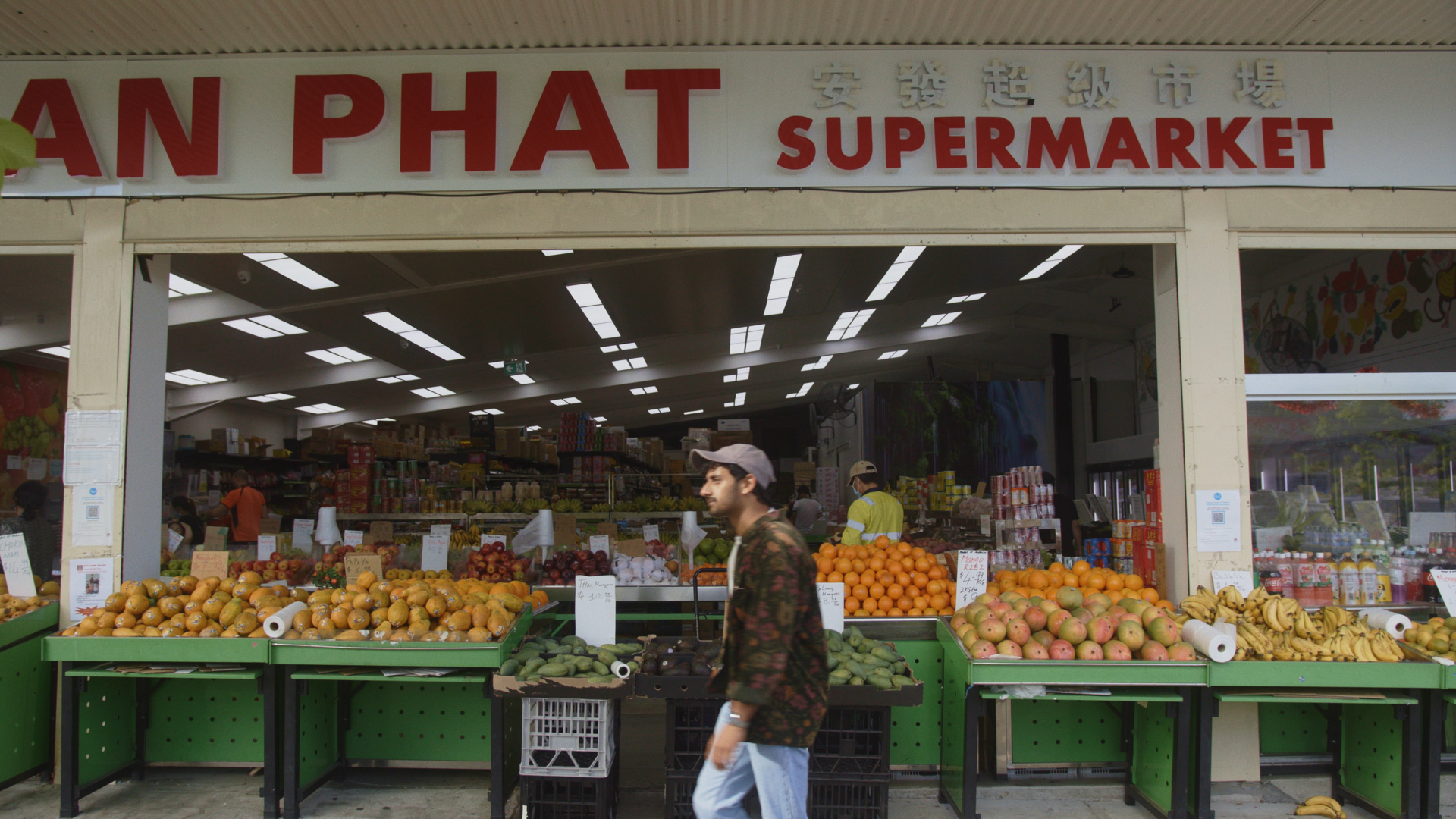 Growing up in various parts of western Sydney in the 1990s after migrating to Australia from Bangladesh, Das' love of food was unsurprisingly born out of eating his mother's delicious home-cooked meals. While the suburb of Lakemba – which he visits in 8 Nights Out West – is now a bustling hub for Bangladeshi food, it didn't boast such an array of restaurants or spice stores when Das was younger. To see how the area, and its focus on this South Asian cuisine has grown, is utterly heartwarming.
"I went to Lakemba to have Bangladeshi food for the first time when a few first restaurants started opening there. Because apart from home, we couldn't really get it," he said.
"Food was very important to me, and growing up, it's a big identity thing. I ate Bengali food since I was a little kid, but then I would go to other people's houses and I would eat different types of Bengali food, or I would go to Indian friends' houses or Sri Lankan friends' houses and have Sri Lankan food."
Of course, Das is a fan of many foods. "I also love to go to the pub and eat meat pies," he laughed. But, he said being able to go home as a kid and eat food from his motherland helped shape who he is. It "sort of centred me, without me knowing it," he explained.
As he's gradually developed an impressive portfolio of projects over many years, Das' work behind and in front of the camera hasn't gone unnoticed. He's inevitably become a face of brown representation on Aussie screens, particularly after he was named one of three South Asian nominees at the 2023 TV Week Logie Awards, alongside Pallavi Sharda and Ayesha Madon.
"I think being a part of that conversation and being acknowledged on that level is pretty amazing," he reflected. "I think also on the other hand, it's about time people recognised all of the people of colour and talent we have in this country, which I think is definitely starting to happen now."
Das was nominated for the Most Outstanding Supporting Actor award for his performance in Here Out West, and said he initially didn't realise just how powerful his nomination would be for the "broader community" who has long sought out brown faces that look like them in TV and film.
"A lot of people have been mentioning it to me recently, and I think it kind of hit me after that," he said. "I was like, 'Oh, it's not just about me'. As much as it's nice to be nominated, I think that community aspect of it is pretty great."
While Shantaram, Lion, The Portable Door and UnIndian are some of the more recognisable TV titles on his showreel, Das actually made his acting start on stage. It makes his latest project even more special, as he returns to his theatrical roots in The Sydney Theatre Company's production of The Seagull.
"I think it felt right to do the play and go back to the stage after a long time," he said. "It just worked out and I'm really glad to be doing it. I think predominantly [in the future], I would spend my career doing more screen work, but I'm very humbled to get back to the stage."
It will still be some weeks before Das' show opens in November, but in the meantime, he has a big night at Parramatta Lanes to plan for – complete with lots of food and culture in a place that will always feel like home.
Arka is hosting Eating Here Out West on the closing night of the Parramatta Lanes Festival from 5pm on October 14 at Riverside Theatres, which will include a special screening of ABC's 8 Nights Out West.